'Mitrione is talking about fighting Miocic, but the only Bellator HW champ is me' - Vitaly Minakov
Published time: 1 Jul, 2017 14:56
Edited time: 18 Jul, 2017 08:40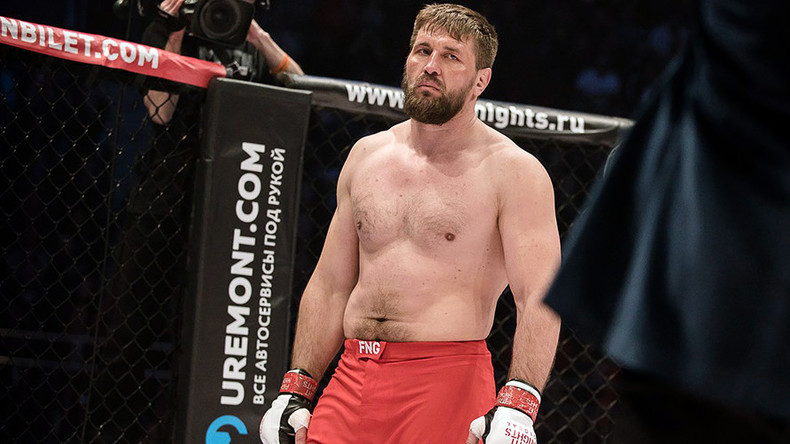 Undefeated Russian heavyweight Vitaly Minakov says he is ready to be back to the Bellator cage once organization reconsiders his contract, to fight Matt Mitrione who has recently defeated another Russian, legendary Fedor Emelianenko.
The 32-year-old Vitaly Minakov, who currently holds a perfect MMA record of 20-0, started his way in Bellator back in 2012 when the promotion was still ran by its founder Bjorn Rebney. Finishing all four of his first fights by knockouts, including one against his fellow Russian Alexander Volkov, who is currently ranked number eight in the UFC, Minakov has become Bellator's heavyweight champion.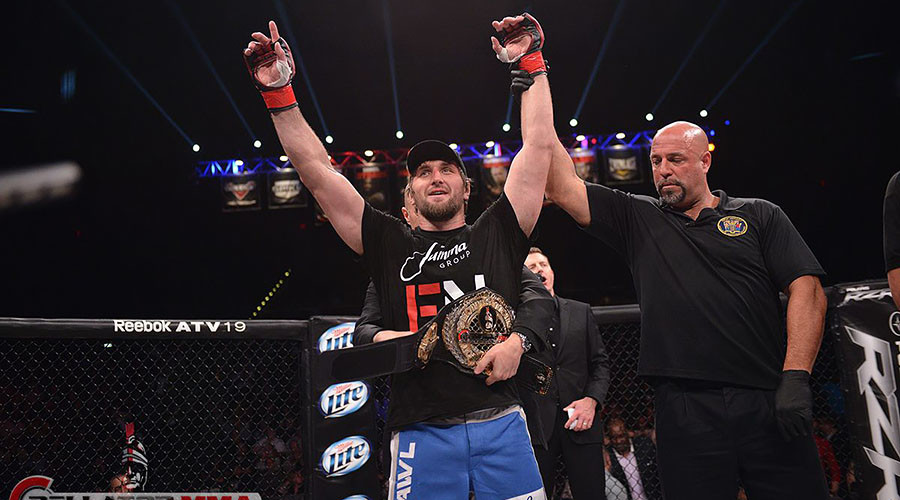 Following the title defence against Cheick Kongo, which has become his only decision victory inside the organization's cage, and just the second one in his career, Minakov moved to fighting in Russia under the Fight Night Global banner, where he recorded another five stoppage victories in last two years. Including the latest against Brazilian, Antonio 'Bigfoot' Silva in the beginning of June.
But due to his inactivity inside the promotion, Bellator has stripped Minakov of his belt in May 2016. As four-time Sambo world champion revealed to RT Sport, the reason of his unwillingness to fight in the American promotion explained by the amount of money he receives per bout, which in his word doesn't match payouts of his opponents.
Following the latest Bellator event in New York City's iconic Madison Square Garden, where in the co-main event of the night American Matt Mitrione beaten Russian MMA legend Fedor Emelianenko via the first round technical knockout, Minakov says he is ready to be back to fighting in the American organization, to face Mitrione.
Talking to RT Sport over the phone, Russian heavyweight broke down his desire to fight Mitrione, as well as his relations with Bellator, and views on possible organization's event in Russia.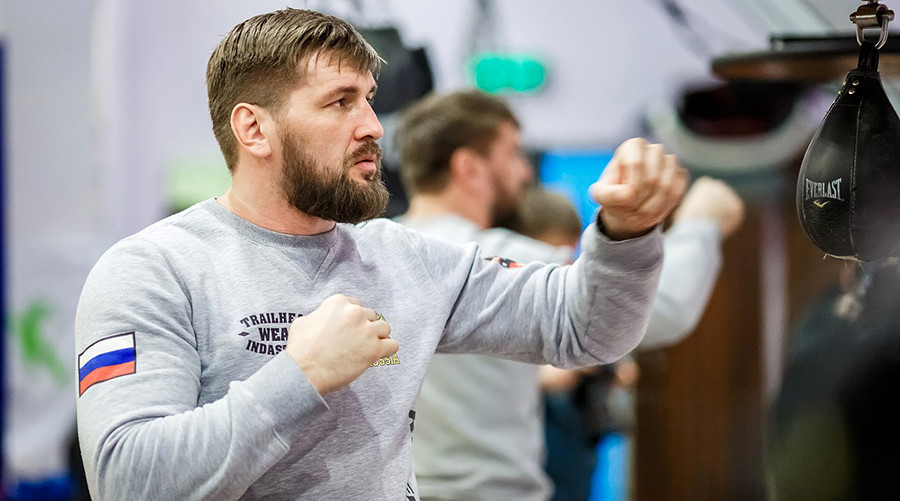 RT: Following the Fedor and Mitrione fight, you said that you want to face Mitrione next. Could you tell us a little more about that?
Vitaly Minakov: After his victory over Fedor, Mitrione became an interesting opponent for many fighters. And I am included. I would be happy to fight Matt in Bellator. But unfortunately we sort of lost our connection with Scott Coker. I was in Los Angeles last year to meet with him, and we had a good and productive conversation. I liked talking to him, he was very professional and very interesting interlocutor. I told him that I've have never refused to perform in Bellator, but talking about the financial conditions of my contract, I think I am on a different level already. And Mr. Coker agreed with it. It seemed like we had a good understanding at that moment. But then something suddenly changed and we haven't spoke since my visit. I don't know what exactly that was. I guess it could be rumors of my possible UFC move. But that is nothing more that just rumors, which have no grounds whatsoever. Although, I think we can come to an agreement. And if Mr. Coker is ready to return to our talk, I would gladly come to US once again to meet with him.
RT: Given that in your last fight beat Bigfoot Silva, another fighter who has previously beaten Fedor Emelianenko. Is some sort of revenge that you are looking in the fight with Mitrione?
VM: That is definitely not a revenge of any kind. That is a sport. And my motivation come from the sport perspective. Mitrione made a big statement in the fight with Fedor. Now he in the center of attention. He is even talking about fighting UFC heavyweight champion Stipe Miocic. But I guess he forgot that he is not Bellator champion. The only Bellator heavyweight champion today is Vitaly Minakov. Yes, I've been stripped of it due to the reasons that have nothing to do with sport. But let's not forget that I earned it beating my opponents. So before making this sort of statements he has to fight me first. And who knows if he will want to say anything after our fight.
RT: How likely do you see this fight happening?
VM: Us fighting each other seems very logical to me. This fight seems more logical than any other fight for me right now. The only question is my relationship with Bellator. The offer has to be the one that I deserve. I am not asking for anything more that what I deserve. But I simply cannot make less than my opponents. That is very simple. And if our fight is happening I am sure that MMA fans will love it.
RT: Sometime ago there were talks in media about possible Bellator event in Russia, would you personally be interested in taking part in it, if it will actually happen?
VM: Yes, definitely. If Bellator will host a tournament in Russia in the near future I would even want to fight Matt Mitrione in Russia. Moscow or St. Petersburg. Or any other place. We have many wonderful cities which could host this tournament. I am convinced that any tournament of the leading MMA promotion such as Bellator will attract a huge interest of Russian MMA fans. Any venue that they will want to use for the event will be fully packed and the TV and internet viewership will be huge. And of course, I would love to fight on the card.
RT: UFC president Dana White has recently spoke about Conor McGregor asking him to make his fight with your teammate from Eagles MMA, Khabib Nurmagomedov in Russia. Do you think it's possible for a fight like that to be hosted in Russia?
VM: Conor and Khabib are two fighters that can get attention of MMA fans no matter where they fight. Whether it's US or Russia, or any other country. Their fight will be watched by millions. And it is expected by millions of fans.
RT: Which organization in your eyes has better chances of hosting an event in Russia first? UFC or Bellator?
VM: It all depends on which organizations wants it the most. If any of those organizations will take a necessary effort and will work on it, they will definitely make it. So it's all about their goals today.
RT: What if nothing will change between you and Bellator, what would be your next move? Fighting in Russia or some other moves?
VM: In our sport it's not all about the money, one of the main thing is the motivation. That is what makes us work hard. My motivation is to come back to American fight scene. It is to come back to Bellator on the new conditions. If that won't happen, I think that won't have much of motivation to keep my fighting career. But I hope that we will come to an agreement with Mr. Coker. He is a reasonable person and I think that we will compromise. The time is going fast and I am not getting younger, so I hope that we will come to an agreement soon.
RT: What do you think might be the factor that slows down the negotiations process at the moment?
VM: Unfortunately in our sport being a good quality fighter is not everything, you have to put on the show. And I know that. I understand that I might not be the most popular fighter right now. But look, on the fighting scale I will never disappoint the fans. That's a fact.