'I'd be happy if Trump came to our fight' – Fedor Emelianenko ahead of Bellator debut (VIDEO)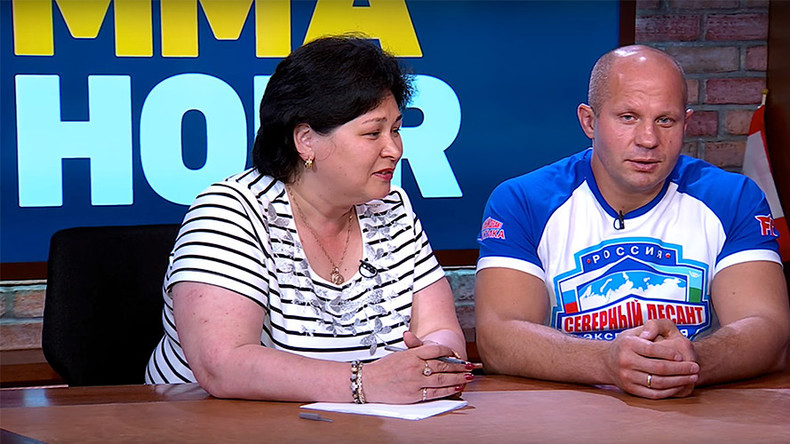 Russian MMA legend Fedor Emelianenko, who is set for his Bellator debut against Matt Mitrione in New York's iconic Madison Square Garden this Saturday, says he'd be happy if US President Donald Trump could come to support him at the fight.
Emelianenko spoke via a translator about his past experience of contact with Donald Trump during Ariel Helwani's 'The MMA Hour' show on Monday.
"When you know someone, you certainly sympathize with him, you read the news about him, you follow what's going on (in his life)," Emelianenko said when asked if he had met the US president since his last fight against Andrei Arlovski, which was promoted by Affliction, where Trump was the major shareholder.
The MMA star admitted however that he hadn't met Trump since then.
"Donald Trump is of course a purposeful person. And in his life he goes for his goals. So I'm glad that he achieved yet another goal of his (to become president)," said the 40-year-old veteran.
"I would be very happy if Donald Trump, the president of United States, could come and support me and Matt in our fight."
His former manager Vadim Finkelstein has also previously spoken about Trump's backing for Emelianenko, when talking to RT Sport in February.
READ MORE: 'Trump always cheered for Fedor': Ex-Emelianenko manager to RT SPORT (VIDEO)
"He was really happy when Fedor beat Arlovski," he said back then, sharing memories of working with the now-US president back in the 2000s.
"He was visibly pumped. He rushed to the ring to congratulate Fedor."
Emelianenko is set to fight Mitrione this Saturday in the co-main event of Bellator's 180 card.
READ MORE: Fedor v Mitrione rescheduled for July 24 at New York's iconic MSG
The two were originally scheduled to meet on February 18 in San Jose, California, but the bout was canceled just hours before the event, as the American fighter was hospitalized with kidney stones.
The New York City event will be headed by another veterans' bout between Chael Sonnen and Wanderlei Silva.