Football match abandoned in Greece as coach hit on head with beer can (VIDEO)
Published time: 18 May, 2017 14:09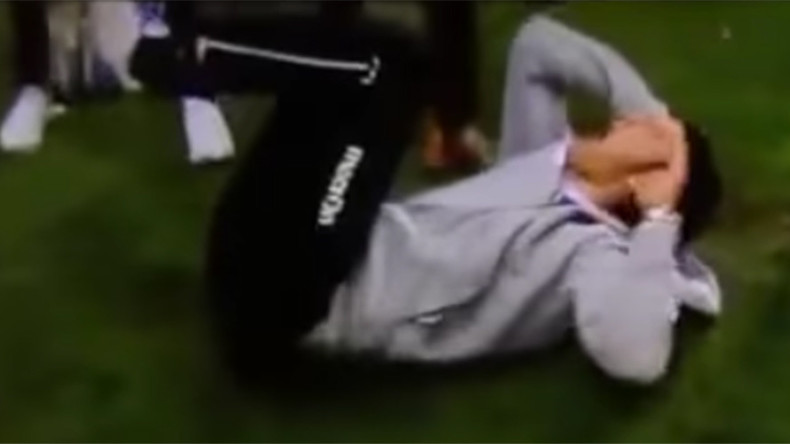 The Greek Superleague playoff match between Panathinaikos and PAOK Thessaloniki on Wednesday was abandoned after a beer can thrown from the stands struck PAOK coach Vladan Ivic on the head.
The match in Athens saw players clash in the 54th minute, with home team Panathinaikos leading 1-0.
PAOK forward Jose Angel Crespo tried to kick the ball out of the Panathinaikos goalkeeper's hands, and was then pushed by an opposition player, leading to a brief scuffle involving several players.
Although the clash didn't last long, home fans decided to vent their anger by throwing various objects onto the pitch – including one fan who launched a beer can that hit visiting team coach Ivic on the head.
As result of both incidents, two players were sent off and the match was abandoned after almost an hour of discussion.
Serbian Ivic was hospitalized to receive treatment to his head. Pictures of the cut caused by the beer can were published on team's official Twitter account.
PAOK also released a statement regarding the incident, saying that "The reputation of Greek football has taken another big hit."
The result of the game will most likely be annulled and home team handed a 3-0 defeat by default.