Boxer has $40K watch stolen partying with scantily-clad women, wife refuses to file police complaint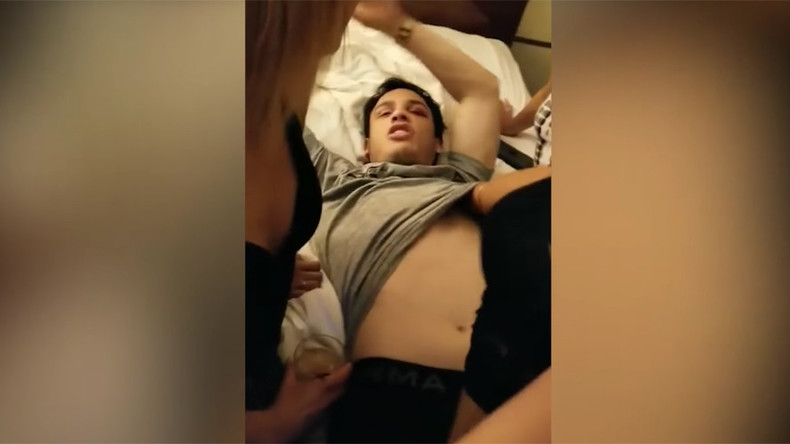 Mexican boxer Julio Cesar Chavez Jr. faced a knockout blow when his $40,000 watch was reportedly stolen during a celebration with scantily-clad women just two days after losing a fight to compatriot Saul 'Canelo' Alvarez on May 6.
Video footage has emerged of a black-eyed and weary Chavez Jr. strewn across a hotel bed and surrounded by the women, part of an after-party entourage from that weekend's 'Cinco De Mayo' (May 5) celebrations, a major Mexican holiday.
As the camera pans around the room, the girls frolic near the almost motionless boxer with items of their clothing pulled up or down around their bodies. Chavez's manager believes that a man in the background who is wearing a blue t-shirt and playing on his cell phone could have stolen the watch, Fox5 Las Vegas reported.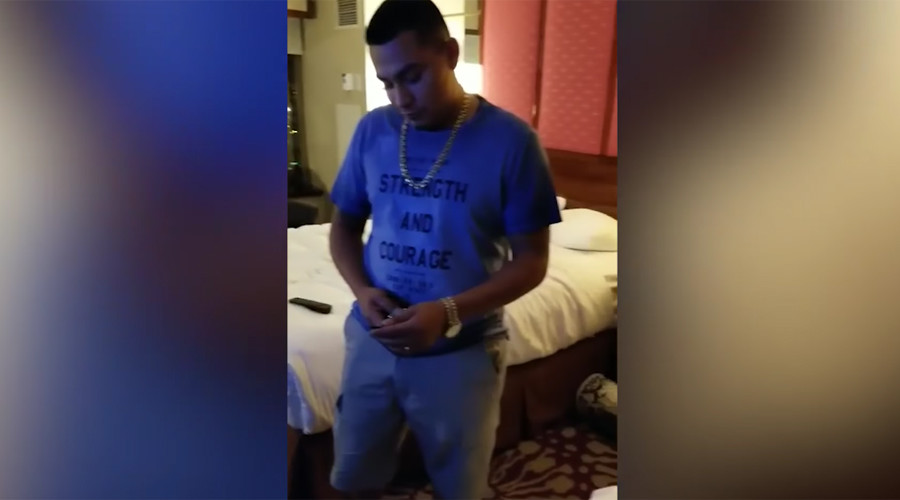 The footage was reportedly taken on May 8, two days after Chavez Jr.'s fight with Canelo. In the meeting between the two boxers – who have been professionals since their mid-teens – Canelo won a clean sweep 120-108 unanimous decision on all three judges' scorecards without losing a round.
Upon learning of the theft, the boxer's wife said she thought her husband was either "drunk" or "somebody slipped something in his drink," but refused to file a police report with the Las Vegas Metropolitan Police.
She told ESPN Deportes, the broadcaster's Spanish-language channel, that she was downstairs enjoying a Cinco de Mayo party when she retired to tend to their daughter.
The couple had reportedly stayed in Las Vegas to catch a Celine Dion concert, but instead Chavez Jr. was seemingly caught in a titanic lapse of fidelity.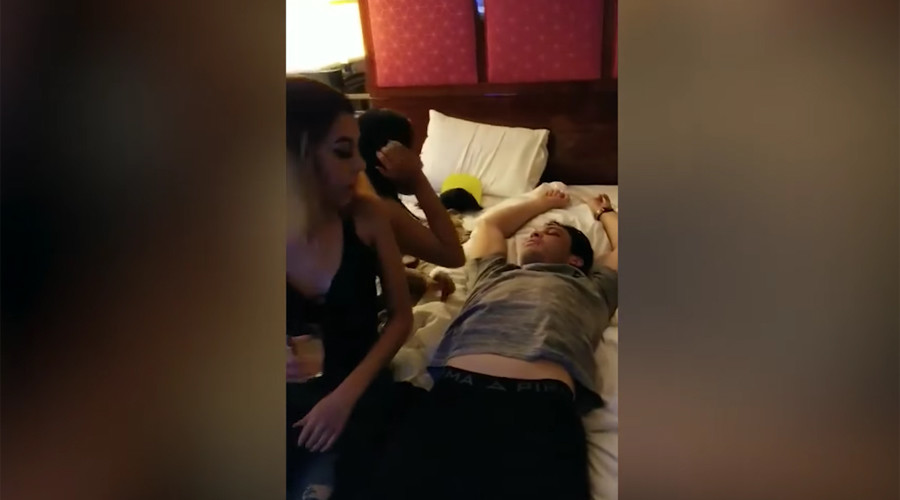 Chavez Jr., who once held the WBC world middleweight title and is the son of Mexican great Julio Cesar Chavez, is also believed to have lost a check earned from the fight, where he reportedly pocketed a guaranteed $3 million.
After the fight, victor Canelo, who improved his record to 49 wins, one loss and one draw, announced a clash with Kazakh terror and middleweight number one Gennady 'Triple G' Golovkin on September 16 for the WBC, WBA Super, IBF and IBO world middleweight belts.