'Insufficient evidence' - Messi has 4-game ban quashed following FIFA appeal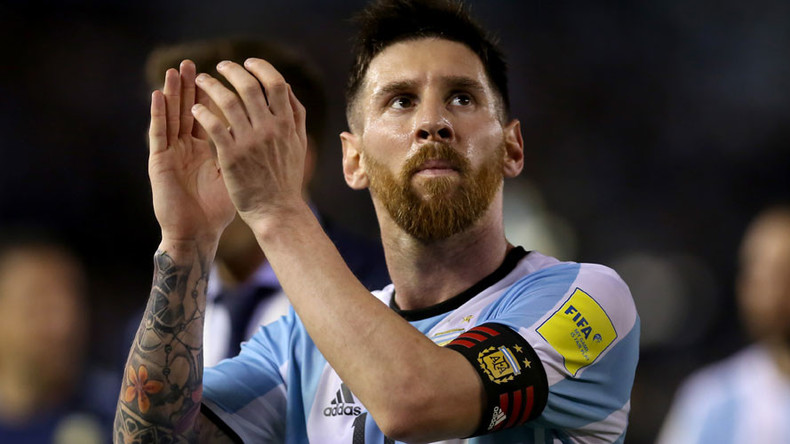 Argentine football icon Lionel Messi has had his four-game international ban for insulting a match official lifted, following an appeal to world football's governing body FIFA.
FIFA originally handed four-time Champions League winner Messi the ban and a fine of 10,000 Swiss francs (about US$10,100) for insulting an assistant referee during the World Cup qualifying match between Argentina and Chile on March 23, which Argentina won 1-0.
READ MORE: 'We hope to put on a show!' - New Zealand official on 2017 Confederations Cup opener vs Russia
Messi's ban was enforced just hours before Argentina's following World Cup qualifier, a 2-0 defeat at the hands of Bolivia on March 28 in La Paz.
However, after the Argentinian Football Association presented an hour-and-a-half-long appeal before FIFA in Zurich on Thursday, both the ban and fine have been rescinded.
"The FIFA Appeal Committee has upheld the appeal lodged by the Argentinian Football Association, on behalf of the player Lionel Messi, against the decision taken by the FIFA Disciplinary Committee, lifting the sanctions imposed on him as a result," FIFA said in a statement.
"Despite the fact that the FIFA Appeal Committee considered Lionel Messi's behaviour as reproachable, the former concluded that the evidence available was not sufficient to establish to the appropriate standard...could be applied.
"In view of the above decision, the suspension for four matches imposed on Lionel Messi, which entered into force on 28 March 2017, and the fine of CHF 10,000 have been lifted."
Argentina currently sit fifth in the South American table of the 10 teams from the continent hoping to make it to the 2018 World Cup in Russia.
They play their next qualifier away to Uruguay on August 31.