Williams blasts Nastase over 'racist & sexist' comments, backs official probe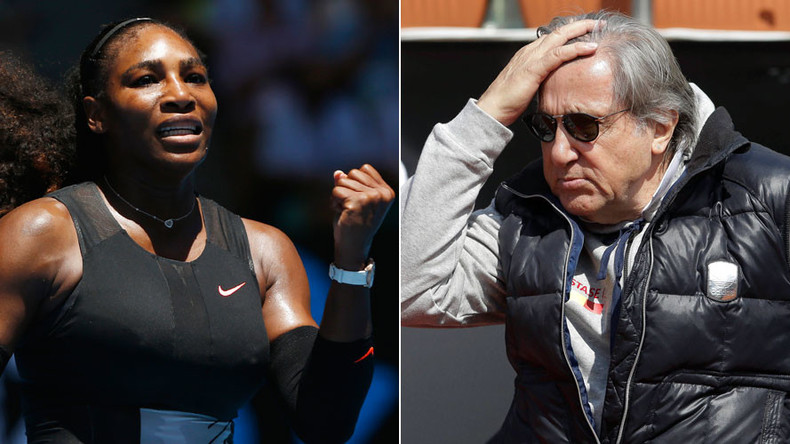 Serena Williams has accused Romanian tennis legend Ilie Nastase of making racist comments about her and her unborn child.
In a statement posted on social media, Williams also said the International Tennis Federation (ITF) has her full support following its decision to suspend him over his 'foul-mouthed' tirade made during a Fed Cup match between Romania and Great Britain.
Nastase, Romania's team captain, sparked outrage at a press conference on the eve of the tie Friday when he was overheard passing comment on the world number one's unborn baby: "Let's see what color it has," he said. "Chocolate with milk?"
Williams confirmed that she is pregnant with her first child after posting a picture of her baby bump on April 19. The child's father, Reddit Co-Founder Alexis Ohanian, is white.
Nastase was ejected from the Fed Cup tie Saturday after verbally abusing Great Britain player Johanna Konta and team captain Anne Keothavong. The two-time Grand Slam winner was heard swearing at officials as well as Konta and Keothavong, calling the British team "f***ing bitches" after they complained about crowd noise during play.
Williams said in her statement: "It disappoints me to know we live in a society where people like Ilie Nastase can make such racist comments towards myself and unborn child, and sexist comments against my peers."
"I humbly thank the ITF for any consideration given to all the facts in this case. They will have my full support."
Williams' statement caps an ignominious week for Nastase, during which he was also accused of making inappropriate comments to Keothavong prior to the tie including asking for her hotel room number.
"What he said I am not going to repeat because it's language that is not appropriate for anyone to speak to any other human," said Keothavong.
Responding to criticism over his actions during the Fed Cup tie, Nastase told the Daily Mirror: "I don't regret it and they can send me to prison if they want – I don't care."
He also seemed unperturbed by the fallout from his Williams comments, saying, "I don't know what all the fuss is about."
You can share this story on social media: