Concluding stage of 2017 Confederations Cup ticket sales begins in Moscow
Published time: 19 Apr, 2017 13:06
Edited time: 11 May, 2017 12:23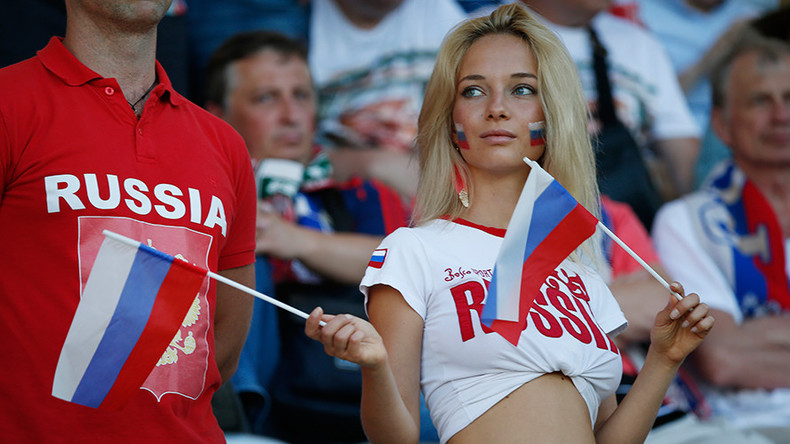 The final phase of ticket sales for the 2017 FIFA Confederations Cup football tournament began in the Russian capital of Moscow on Wednesday.
Football fans will be able to purchase tickets from 1pm Moscow time for the tournament, which will be held in Russia this summer. The sales phase will last until July 2.
"Fans interested in tickets are advised to secure their purchase as soon as the sales phase starts as certain ticket categories for specific matches may become unavailable at any moment," FIFA said in a statement.
Tickets will be allocated on a first-come, first-served basis as a real-time transaction, and tickets purchased online as of April 19 are to be picked up from the FIFA Venue Ticketing Centres (FVTC), which will be operated by FIFA in all host cities.
All tickets purchased in earlier sales phases will be delivered via courier service starting in May 2017.
READ MORE: Mass flash mob kicks off 100-day countdown to FIFA Confederations Cup in Russia
The FIFA 2017 Confederations Cup, also known as the Tournament of Champions, will be held from June 17 to July 2 in four host cities.
It is one of the major events in the world football calendar and will be held at Krestovsky Stadium in St. Petersburg, Otkrytie Arena in Moscow, Fisht Olympic Stadium in Sochi, and Kazan Arena.
The tournament acts as a precursor to the 2018 FIFA World Cup, which will take place in Russia next summer. It is the first time in history either competition will be held in Russia.
Tickets for all matches – including Special Access Tickets for disabled people, people with limited mobility and obese people – will be available during the sale.
To be able to attend matches at the tournament, each ticket holder is required to obtain one personalised Fan ID by application.
The handing out ceremony of the first 'FAN ID' passports took place in Moscow today, February 1 and was attended by Russian Deputy Prime Minister Vitaly Mutko, Minister of Communications and Mass Media Nikolay Nikiforov, and Russia 2018 Local Organizing Committee (LOC) Director General Alexey Sorokin.
Mutko said at the event, "It is an important element of the tournament and I hope it will go smoothly. Close to 10,000 passports and 100,000 applications have been processed. The process has only just started, and the centers are open. If further handout points are needed, we will provide them."