'Biggest in history': World Cup Russia 2018 volunteer program sees 175,000 applications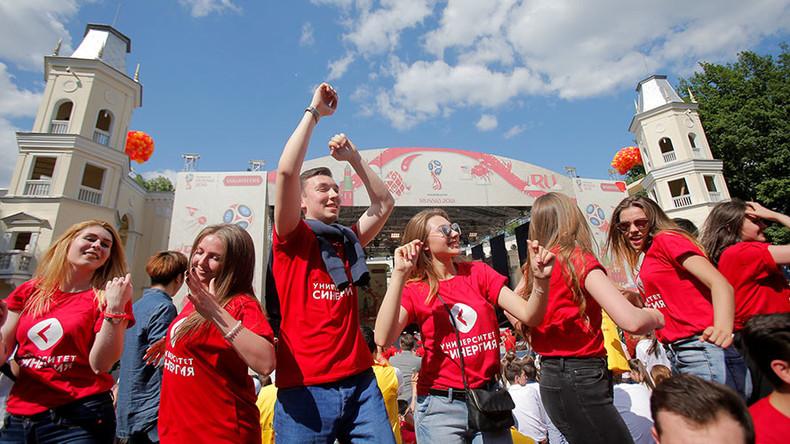 The Volunteer Programme for the 2018 FIFA World Cup has become the largest of its kind in history, with 175,000 hopefuls applying to land a role at next summer's tournament in Russia.
READ MORE: Zenit given go-ahead to hold home games at new 'Stadium St. Petersburg' which will host 2017 Confederations Cup opening game
"We are working out a training program – this is an important step. A volunteer is the main individual, without whom no large project is carried out," Russian Deputy Prime Minister Vitaly Mutko said, TASS reported.
"There were 175,000 applications submitted for the volunteer positions, making it the largest program of its kind in history. It wasn't easy to whittle it down to 20,000 volunteers, who will help organize such huge tournaments," he added, also referring to the 2017 Confederations Cup that will be held in Russia this summer.
The 2018 World Cup is the showpiece of world football and will be held from June 14 to July 15 in 12 different stadiums in 11 host cities in Russia.
It will be the first time the event is held in the country.
World Cup winner with Spain in 2010 Carles Puyol issued a personal message to those who had been chosen to be a volunteer.
Read more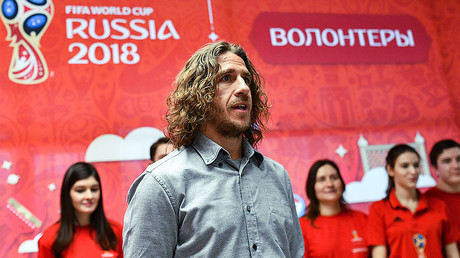 "I was lucky to attend the launch of the volunteer program last summer and I'm very satisfied with the results. The program has been a huge success," said Puyol, who also captained Barcelona to 21 major honors including three Champions League titles.
"With all of you (volunteers) eager to help we can really look forward to the Confederations Cup and the World Cup. What can I say? On the pitch, the players are the most important people. Off the pitch it is the volunteers who play the biggest role.
"You are the face of your country and have the honor of representing it. I wish you luck and I'm certain that your assistance will be a huge success," he added.
FIFA also announced that 5,800 volunteers will be working at the 2017 Confederations Cup in Russia this summer.
The volunteers will be from 78 countries and have an average age of 23, with volunteers from overseas nations making up 5 percent of the final number.
The 2017 Confederations Cup will take place from June 17 to July 2 in the Russian host cities Kazan, Sochi, St. Petersburg and Moscow.
The volunteers are 71 percent males and 29 percent women and their numbers will be distributed as such: St. Petersburg - 1,733; Moscow - 1,590; Sochi 1,261; and Kazan - 1,260.