'I didn't feel appreciated' – Albert Tumenov on his move from UFC to Russian MMA promotion ACB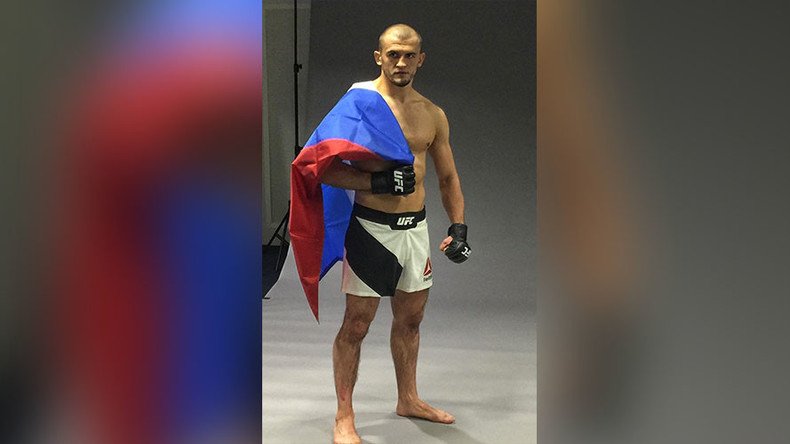 After three years and eight fights in UFC, Russian welterweight Albert 'Einstein' Tumenov is signing with his homeland MMA promotion ACB. Talking to RT Sport, Tumenov spoke about his decision as well as future plans and the name of his next opponent.
Tumenov, who signed his contract with Absolute Championship Berkut (ACB) in March, was taking part in the media day for the promotion's next event ACB 57 in Moscow, where he spoke exclusively to RT Sport.
RT: You fought in UFC for three years, you are ranked in the top 50 in welterweight rankings. Now you're moving to ACB. Tell us a little more about that move in your career.
Albert Tumenov: When UFC called me, I wasn't home. So my father spoke to them. UFC lowered down my contract. Although we didn't ask them to pay me more or anything else. We just wanted to keep the same contract. I've been in the top category, in the range of 15-20 best fighters. Sometimes there were moments when I wasn't 100 percent healthy, but I never denied any fight offers. Seems like they didn't appreciate me. In the time we live in, you want receive the results for your work. And we work hard and we work every day. Three workouts a day. You want to receive something in return. People say that I went to ACB for the money. It's not that simple. If you don't feel appreciated that upsets you. I decided to check for other opportunities. And ACB made a good offer. Plus ACB President Mairbek Khasiev is a very decent man. We spoke and came to an agreement in just a few hours.

RT: Were there any other offers from other Russian MMA promotions?
AT: Yes, one more promotion has made me an offer. I don't want to mention the name. They made their offer even before the ACB. But I didn't like the conditions, so I chose ACB.
RT: You are only 25. You can compete for a long time still. Do you see the move to ACB as being permanent, or just a break from competing in the UFC?
AT: You know, I didn't plan to leave UFC. But you never know what will happen tomorrow. Now I am focused on competing in Russia. I want to win an ACB belt. Then we'll see. I don't intend to return to UFC at any cost. I want to try myself here. I am not making plans other than my current contract with ACB, which is for three fights. I will work according to my contract, and then we'll see.
RT: Do you think that UFC didn't offer you a better contract because you not offering any out-of-the-fight show, such as trash talking and other activities on social media?
AT: That could be one of the reasons. To be honest, trash talking disgusts me. I tried to go there once. But I realized that it's not for me. That is not part of the mentality of Russian people. We love to talk less and to do more. And that's the way I am. I know that fans like that showmanship part. But I think it's a temporary thing. A solid fighter will get the recognition despite all that. But for now, UFC has a strange policy. Solid fighters can't get their shots. I don't think that it's a good tendency for UFC.
RT: How would you rate the welterweight division in the ACB now?
AT: Before signing on with ACB I didn't follow their welterweight division. But when I checked it out, I realized that there are a lot of good fighters. So, I don't feel relaxed for sure. If you think that you came from UFC and you won't have any problems fighting in Russian promotion, you are wrong.
RT: Is there any information about your first fight in ACB?
AT: Yes, there is. I will fight on May 20 in St. Petersburg against Marcelo Alfaya.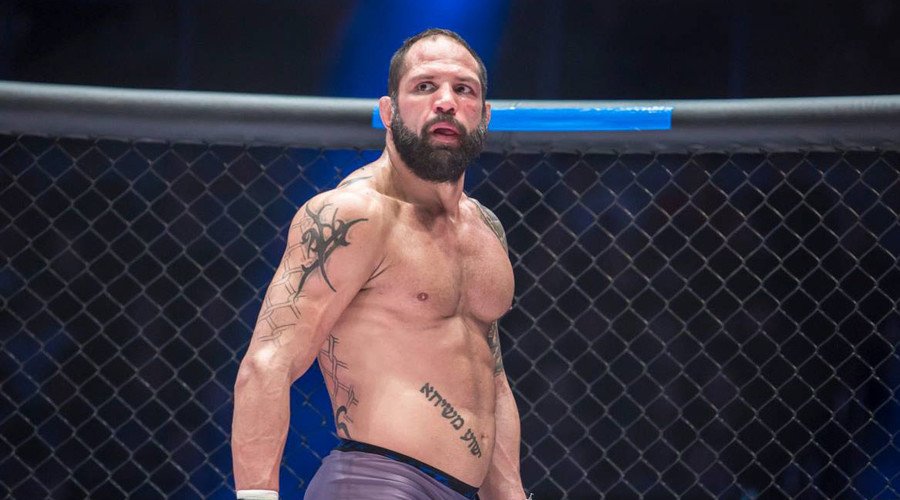 RT: What do you know about Alfaya? And how do you rate him?

AT: He is very strong physically. He is looking for takedowns and wrestling in his fights. But his last fight was against Beslan Isaev, and I think that the weight difference was significant. Around 10 kilograms (22lbs). Isaev don't cut that much weight, compared to him. So, I think that was one of his advantages in that fight. But I am not denying the fact that he is a very good fighter. So, I will be well prepared.
RT: What about you? What weight do you normally have when you step into the cage?
AT: It depends. My walkaround weight is 86 kilograms (190 lbs). I cut it down to 77 kilograms (170 lbs). But the last two fights I didn't manage to get much of my weight back after the cuts. For example, when I fought Gunnar Nelson in Rotterdam, I had food poisoning. So I couldn't eat, and I didn't get anything back. But when everything is fine, I walk in the cage at about 85 kilos (187 lbs).
RT: Do you think Alfaya can benefit more from your fight, since you rated higher than him?
AT: I was happy, first of all, to get back to the fighting. Of course, everyone wants to face fighters that are rated higher. Obviously, nobody wants to fight newcomers. It's a good opportunity for him. But I am motivated to make a comeback.
RT: You mentioned that you didn't feel appreciated in UFC. How exactly that was displayed toward you?
AT: They promote some fighters. But some guys don't get any promotion. I can't say that that it was really that bad for me out there. But for example, they offered me a new contract right after my two losses, so they can give me less money. I don't complain. Business is business. So, they do whatever is more profitable. I have no problems about that. But it happened, so now I am in a different promotion.
RT: What results you are looking to achieve in ACB?
AT: First of all, I want to deliver an entertaining show for the fans. As I always do. Even if I am losing. And obviously when I am winning. I will be well prepared for all my fights as I'm looking to get a championship belt in ACB.
You can share this story on social media: