'It's my country, I will go no matter what' – Alex Ovechkin on NHL Olympics boycott (VIDEO)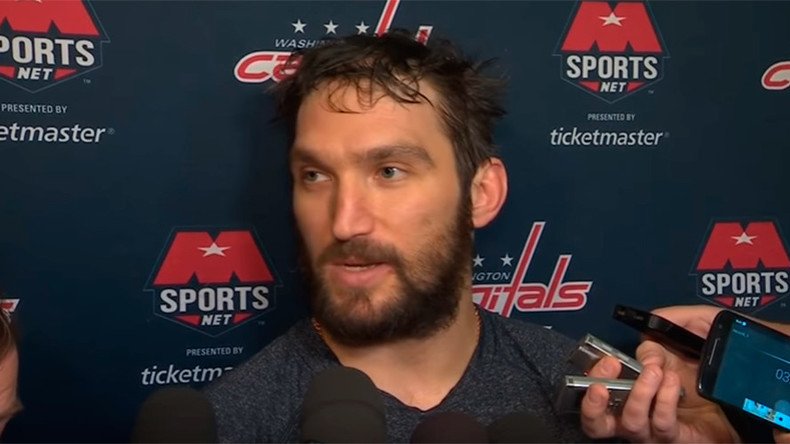 Russian NHL star Alex Ovechkin has confirmed his intention to play at the 2018 Winter Olympic Games in South Korea, after the National Hockey League officially stated on Monday that it won't take an Olympic break next season.
Talking to reporters after the game, the Washington Capitals captain said that he hadn't changed his mind about his participation in the Games, after the official announcement from the NHL.
Answering the question why does it mean so much to him, Ovechkin said: "It's my country. I think everybody wants to play there (at the Olympics)."
"It's biggest opportunity in life to play at the Olympic Games. If somebody's gonna tell me not to go, I don't care – I'll just go."
He has also stressed that previously there were talks about possible a NHL boycott of the Olympics, when Games were held in Sochi.
"They just want to make a big story. But us players we want to go and represent our countries. There's still a long time to make a decision. Everything can change. But I am going no matter what."
READ MORE: 'We consider the matter officially closed' – NHL cancels player participation at 2018 Olympics
On Monday, the National Hockey League has officially announced that it will not participate at the 2018 Winter Olympics in South Korea. The decision centers on NHL fears over player injuries and financial concerns, and means that the league will not take an Olympic break during the 2017-2018 season.
"We now consider the matter officially closed," the league announced in the official statement on the matter, published on their website.
You can share this story on social media: