British cyclist killed in car collision during Australian solo endurance race
Published time: 31 Mar, 2017 12:51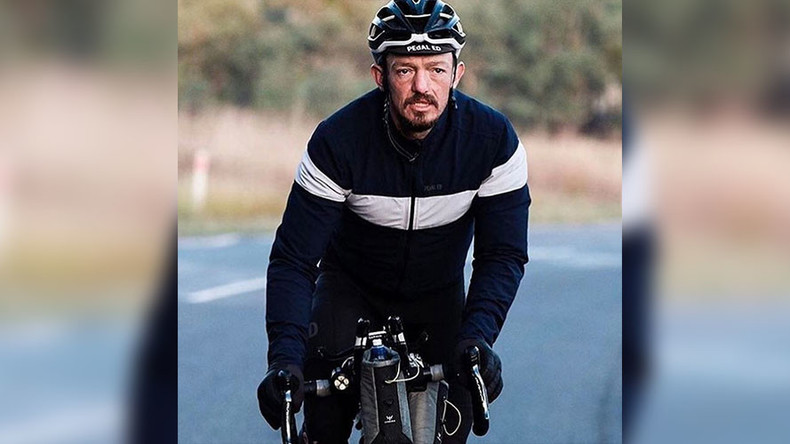 A British cyclist has been killed after he was struck by a car during a solo endurance race in Australia.
Mike Hall was competing in the Indian Pacific Wheel Race 2017 (IPWR) when he collided with a car on the Monaro Highway at Royalla, south of Canberra at around 6:20am on Friday morning.
Hall, from North Yorkshire in England, had led the race but was in 2nd place in the solo, single-stage, unsupported, 5,500km road cycling race ocean-to-ocean across Australia at the time of the incident. He was 35.
The IPWR 2017 race began on 18 March 2017 at 6am from Fremantle, Western Australia, and traveled through remote sections of Australia's outback with a scheduled finish at the Sydney Opera House.
Race organizers released two statements following Hall's death. The first announced the event's cancelation with immediate effect, while the second lamented "a great loss to the global cycling community."
"The Indian Pacific Wheel Race joins the family, loved ones and friends of Mike Hall in mourning his death. Mike was killed in an incident with a vehicle this morning," the statement read.
Thanks to everyone in Adelaide who came out to see us roll through today... #IPWR

— Mike Hall (@Normally_Human) March 24, 2017
"Our deepest sympathies go to Mike's family and to all those who knew him. Mike will be sorely missed.
"Mike revelled in the spirit and adventure of ultra-endurance cycling events. Mike's efforts in both raising money and the spirits of others were tremendous and he leaves and incredible legacy."
Tributes poured in for Hall, who won the inaugural World Cycle Race 2012 and was also a 2014 winner of the TransAm bicycle race.
I've been following @Indi_Pac in awe of the athletes but can't believe the news this morning. Rest in peace Mike Hall. Truly devastating

— Koen de Kort (@koendekort) March 31, 2017
A keen fundraiser, Hall often cycled to raise money for the UK charity 'Newborns Vietnam', which aims "to save lives by reducing neonatal mortality and promoting the health of newborn children and their mothers in Southeast Asia with a specific focus on Vietnam."
A tribute ride is being planned in Hall's honor in Sydney on Sunday.