ACB 55: Russian MMA promotion heads to Tajikistan capital Dushanbe
Published time: 24 Mar, 2017 13:41
Edited time: 24 Mar, 2017 18:21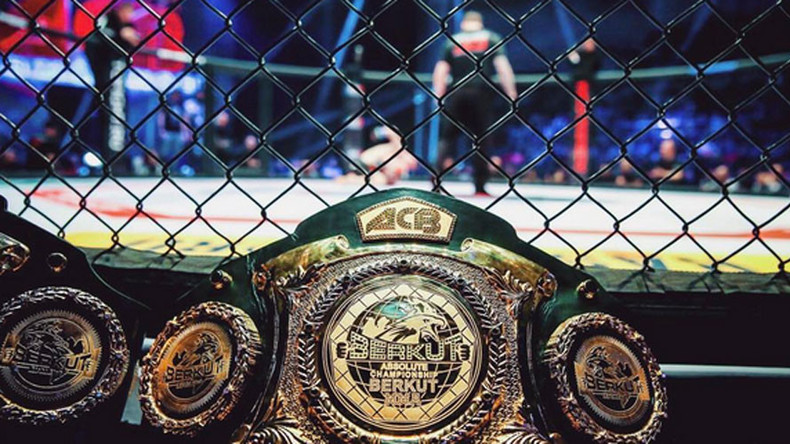 After making a lot of noise in the global MMA community with its ACB 54 event in Manchester, England, Russian promotion Absolute Championship Berkut (ACB) is making its way to the capital of Tajikistan for ACB 55 – with yet another talent-packed fight card.
READ MORE: 'Best 20 plus fight card in MMA history' – Social media reaction to ACB 54 in Manchester
Founded in 2014, ACB held its first 20 events in its home city of Grozny, in Russia's Chechen Republic. The promotion then began exploring the market in other Russian cities, as well as hosting events internationally.
The ACB 55 event in Dushanbe, Tajikistan, is headlined by a bout between two undefeated Russian welterweights, Muhammad Berkhamov (10-0) and Sharaf Davlatmurodov (11-0).
Here's the full fight card for ACB 55 in Dushanbe:
1. Mubaraksho Mubarakshoev vs Denis Tyulilin
2. Taichi Nakazhima vs Fayzi Rajabali
3. Shamil Shakhbulatov vs Filip Macek
4. Fattidin Sobirov vs Denis Mutsnek
5. Igor Fernandes vs Rustam Gadzhiev
6. Oleg Khachaturov vs Iftihor Arbobov
7. Grachia Bozinyan vs Shamil Abdulkhalikhov
8. Erkinbek Mansurov vs Imran Abaev
9. Beno Adamia vs Muin Gafurov
10. Stanislav Vlasenko vs Sergey Khandozhko
11. Denis Kanakov vs Fayzi Tobatov
12. Valdines Silva vs Yusuf Raisov
13. Muhammad Berkhamov vs Sharaf Davlatmurodov