'Disruption of World Cup in Russia is new goal of Western media' – Russian FM spokeswoman
Russian Foreign Ministry spokeswoman Maria Zakharova says Russia should expect a new wave of negative news in the Western media as the country prepares to host the 2018 FIFA World Cup.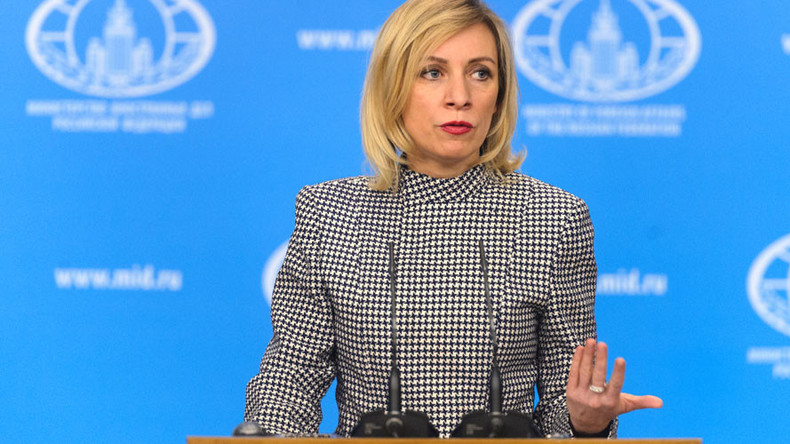 "I can tell now, that after a short period of time we will witness serious activity of the Western world, which will take a serious approach regarding the event hosted in Russia, and the preparations for it," Zakharova said during a Russian Foreign Ministry news briefing.
"The goal will obviously be disruption [in preparations]. All possible information opportunities will be used as well as influence on public opinion. There will be various 'surprises.'"
The spokeswoman also reminded people of "insinuations" made ahead of the Sochi Olympics in 2014, particularly regarding the disparity between the negative reports on preparations for the Games and the actual high level of facilities the athletes and guests experienced on arrival in Russia.
"If you remember, recently the British channel, the BBC, released a film under the title 'Russia's Hooligan Army,' then the British media tightened the tensions around the match between Rostov and Manchester United, the other day British tabloid the Mirror published a report of alleged preparation of militarized fan groups, aiming to fight foreigners."
On Monday, the Daily Mirror published an article titled "Russia's Ultra yobs infiltrated amid warnings England fans could be KILLED at World Cup," which used footage of traditional 'wall-to-wall' ('stenka na stenku') fights of the Russian festival of 'Maslenitsa' as part of a "shock investigation" into Russian football hooliganism.
READ MORE: UK tabloid distorts traditional Russian pancake festival into 'Ultra' football thug fights
"I can't understand one thing – what are they hoping for? Do they think that we won't see all that and it won't be exposed?"
Zakharova concluded by addressing the foreign fans that are looking to come to Russia for the World Cup and Confederations Cup, "especially the British fans, since your country has started this 'PR company,'" asking them not to believe everything they see in the media.
You can share this story on social media: