'I love USADA': Khabib Nurmagomedov takes doping test before UFC 209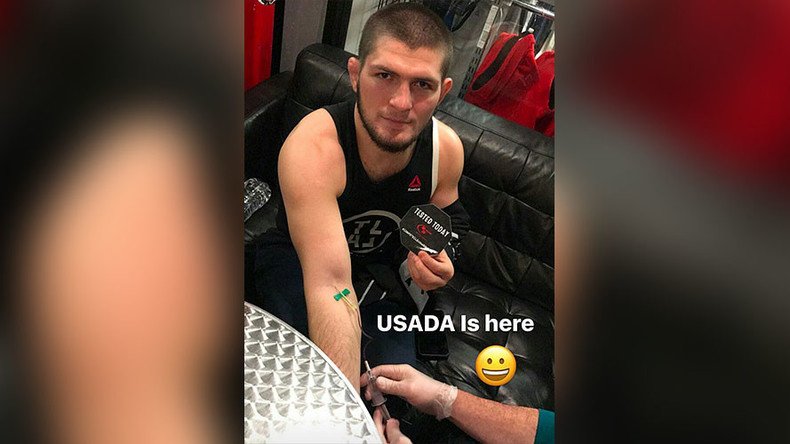 Number one-ranked UFC lightweight Khabib 'The Eagle' Nurmagomedov – currently training in California for his upcoming fight with Tony Ferguson – has apparently been tested by the United States Anti-Doping Agency (USADA) ahead of the bout.
Nurmagomedov, a native of Makhachkala, in the Russian Republic of Dagestan, has posted a picture of the USADA testing confirmation card that says 'TESTED TODAY', and shared his thoughts on the organization in the description.
"Why I love USADA? Because they change the game, because they change a lot of fighters who cheating [sic]."
Then he went on in Russian: "Pay attention to how champions are constantly changing now. But it wasn't like that before. Why do you think that it is? Because everyone is on a level playing field."
Just a week ago Nurmagomedov's future opponent Ferguson also issued a similar post with a picture of the USADA card on social media, saying: "USADA showed up and I responded. See you March 4 @TeamKhabib"
Khabib's younger brother and fellow MMA fighter Abubakar Nurmagomedov, who is now also training in California for his fight in the WSFO (World Series Of Fighting), has posted a picture of 'The Eagle' with an intravenous tube in his right arm on his Instagram account.
READ MORE: Khabib Nurmagomedov vs Tony Ferguson fight is confirmed for UFC 209
The fight between Khabib Nurmagomedov and Ferguson is scheduled to take a place on March 4 as the co-main event of UFC 209 in Las Vegas, Nevada.
You can share this story on social media: