Controversial Olympic champion Bradley Wiggins retires from professional cycling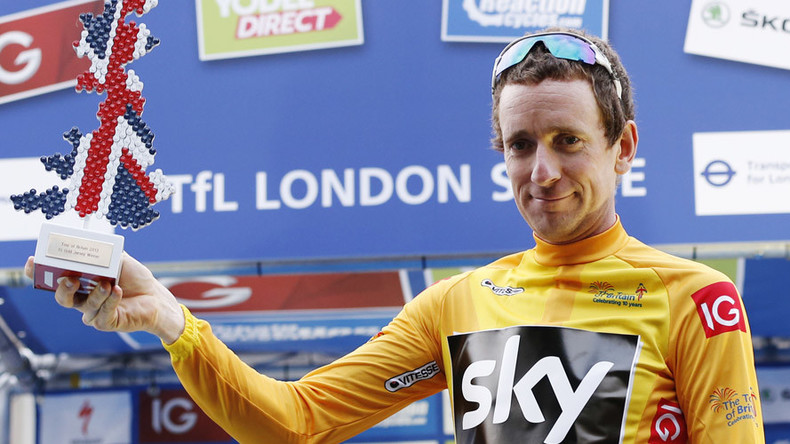 Five-time Olympic gold medal-winning cyclist Sir Bradley Wiggins has announced his retirement from the sport aged 36. Wiggins won numerous titles during a 20-year career, although recent allegations of wrongdoing cast a shadow on some of his achievements.
The former Team Sky rider announced the decision on his official Facebook page on Wednesday, where he paid tribute to the coaches and riders that had influenced him throughout his time in the sport.
Wiggins became the first Briton to win eight Olympic medals when he was part of the GB cycling pursuit team that won gold at the Rio 2016 Summer Olympic Games to take his individual tally to five golds, one silver and two bronzes.He also claimed the 2012 Tour de France title riding for Team Sky and was knighted in December 2013.
However, Wiggins had recently courted controversy over missed World Anti-Doping Agency (WADA) drug tests.
According to the Daily Mail, Wiggins previously missed tests in 2005 and 2009, and under WADA rules, any athlete who misses three tests in 12 months can be banned for up to two years.
Wiggins blamed confusion over a flight back from California and the time difference for his absence, but doping control officers recorded the failure, as Wiggins did not provide enough information about his whereabouts.
The five-time Olympic champion strongly denied any wrongdoing.Wiggins was also forced to answer questions about his use of a Therapeutic Use Exemption (TUE) that allowed him to take banned substances to cure a respiratory ailment.
The former rider claimed he was not trying to gain an "unfair advantage" by using the powerful anti-inflammatory drug triamcinolone, insisting it was simply to treat respiratory problems and allergies.
READ MORE: Controversy over British cyclist Wiggins' drug use rumbles on

"This was to cure a medical condition. This wasn't about trying to find a way to gain an unfair advantage – this was about putting myself back on a level playing field in order to compete at the highest level," the five-time Olympic champion told the BBC's Andrew Marr.
"I'd done all the work, I was fine-tuned. I was ready to go. My body was in good shape. I'm in the form of my life. I was only ill once or twice with minor colds, and I barely lost a day's training from it."
Wiggins gained popularity in Britain for his fashion choices and various instances of rebellious behavior, which included sticking his tongue out during the national anthem after winning the pursuit gold medal at Rio.