Ex-footballer Ferdinand donates £500k worth of toys to charity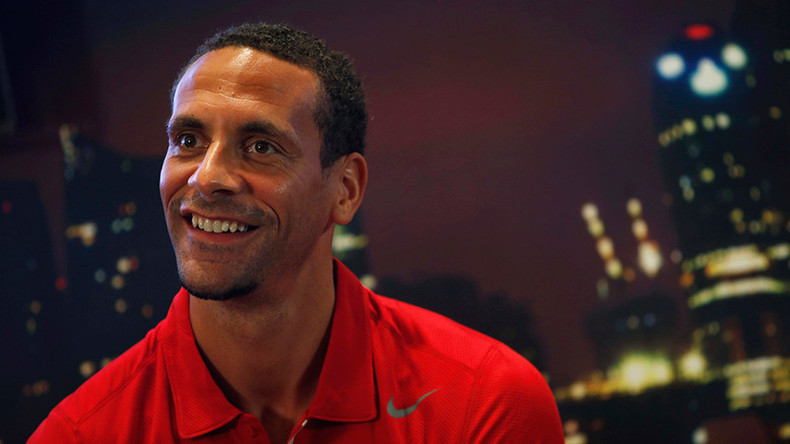 Former Manchester United and England defender Rio Ferdinand has wowed fundraisers by donating £500,000 ($622,225) worth of toys to Manchester charity 'Cash for Kids' this Christmas.
Ferdinand donated the huge toy haul to the 'Mission Christmas' cause set up by Cash For Kids – the official charity of Greater Manchester radio station Key 103 – which aims to provide 60,000 toys at Christmas for children living in poverty.
The radio station captured the moment Ferdinand made the announcement of his mammoth donation, which has been made in collaboration with his exclusive 'Rosso' restaurant, during an on-air phone call.
Ferdinand told stunned radio presenters: "Me and the guys at Rosso have seen what was going on in the city and obviously Christmas is a time when families want to get each other presents and there are people who are less fortunate than we are and we want to try and help them. We're donating £500,000 worth of toys.
"Manchester has got to get behind what we're doing. We're trying to help people, you can help us help them as well," he added.
Key 103's Charity Manager Russell Feingold said charity workers "are totally overwhelmed" by the heartwarming gesture.
"This is going to help so many young children. We now need everyone to keep supporting the campaign – the more children we can help, the more lives we can brighten up this Christmas," he added.
Ferdinand won 81 caps for England at international level, plus six Premier League titles and a Champions League winner's medal in a 12-year career at the heart of United's defense before retiring from professional football in 2015.
In 2015 Cash For Kids raised over £2 million in gifts and cash and supported over 51,500 local children.