Russia says will not boycott stripped Bobsleigh & Skeleton world champs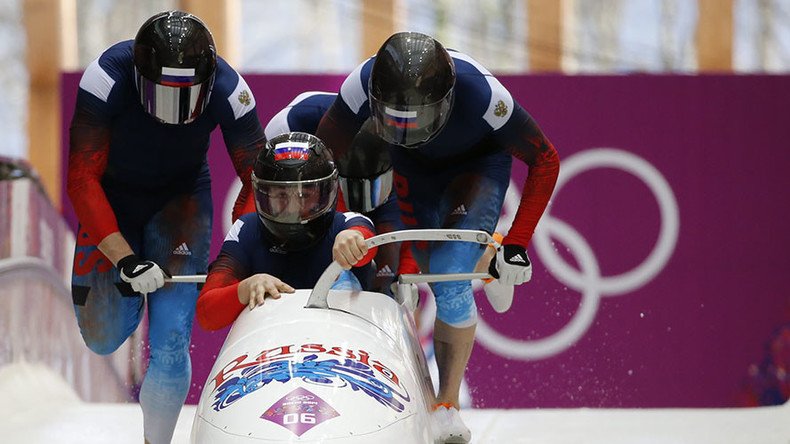 Team Russia will not boycott the Bobsleigh and Skeleton 2017 World Championships, which was recently ruled should be taken from Russia to be hosted by another country.
The International Bobsleigh & Skeleton Federation (IBSF) on Tuesday announced that the championships will be moved from Sochi to a different place.
"I can 100 percent guarantee you, that we will not boycott the Bobsleigh and Skeleton World Championship, that will not be held in our country," the president of the Russian Bobsleigh Federation, Aleksandr Zubkov, told TASS.
"We will go and we will prove that in any world championship we can challenge for the medals. We will also prove that we are the world leaders," he added.
It was earlier reported that the Latvian and South Korea teams for bobsleigh and skeleton had announced a boycott of the World Championships in Sochi.
The Austrian Bobsleigh & Skeleton Federation also did not rule out such a possibility.
READ MORE: S. Korea threatens Sochi boycott over doping scandal
The federation announced that they took the decision after the publication of the second part of the McLaren report from the independent World Anti-Doping Agency (WADA), in which Russia were accused of state-sponsored doping in the 2014 Winter Olympic Games in Sochi.
You can share this story on social media: