'If I wasn't a model, I'd be a boxer' – supermodel Adriana Lima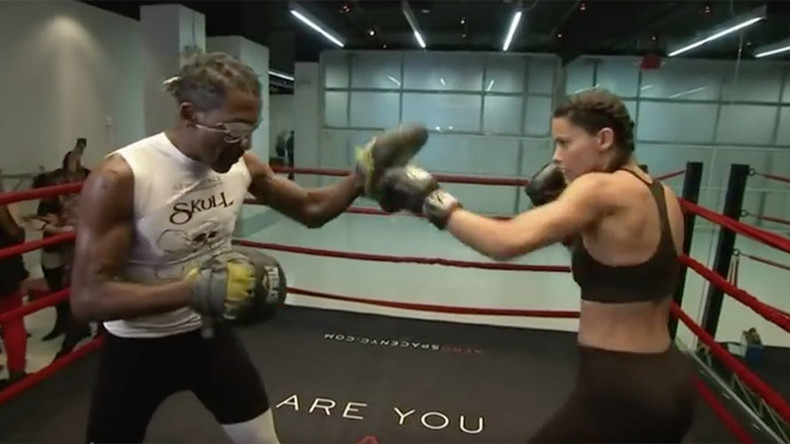 There perhaps couldn't be any two professions more diametrically opposite to each other than supermodel and professional boxer.
But Brazilian "Victoria's Secret" model Adriana Lima believes the "empowerment" afforded to her by practicing the noble art of pugilism for a decade is enough to make her believe that she could be known for her ring walk rather than her skills on the catwalk.
"I have been boxing for over 10 years. I started, really, from zero as an amateur and boxing, as a woman, really empowered me," Bahia native Lima said in an interview with CNN International.
"It's my passion really and I'm lucky enough to find something that I love. And even if I wasn't a model I would probably be a boxer really, if I had to choose."
A known fitness fanatic, Lima has been training at the legendary 5th Street Gym in Miami beach, famed for being the training base of "The Greatest," former three-time world heavyweight champion boxer, Olympic gold medallist and humanitarian Muhammad Ali.
Lima has published numerous videos with her coach Dino Spencer, encouraging women to get involved in the traditionally male-dominated sport – and preaching the benefits of self-defense training.
But while she is an advocate for the sport and has admitted to contemplating it as a career, Lima admits that modelling and boxing will most probably remain mutually exclusive for now.
"I don't know at this point, I don't think I can do both, but if anything happens to the modelling career I know what to do," the 35-year-old said.