Latvia withdraws from world championships in Sochi over doping scandal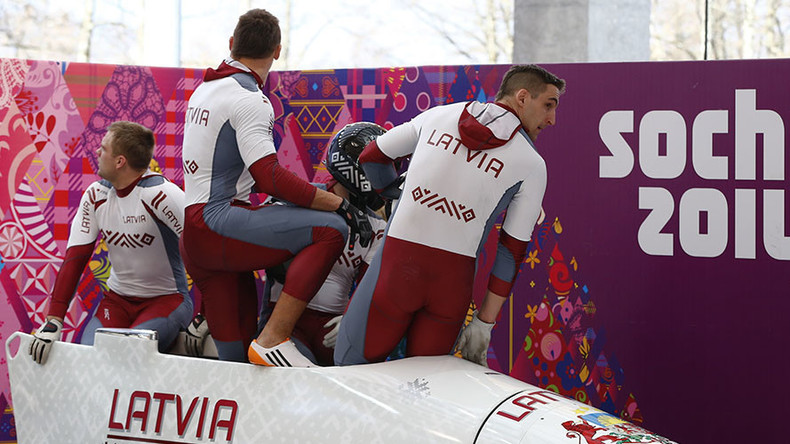 Latvia has become the first nation to confirm it will boycott the bobsleigh and skeleton world championships in Russia.
The decision by Latvia to withdraw its athletes from the championships comes amid pressure on the authorities to move the event away from Sochi. The second part of a World Anti-Doping Agency (WADA) report – led by Canadian lawyer Richard McLaren and published last Friday – claimed that more than 1,000 Russians benefited from state-sponsored doping between 2011 and 2015.
"Enough is enough," the Latvian skeleton team said in a statement, as reported by the BBC.
"While our international federation is still going to 'read and digest the report,' we will do what we can.
"We will be glad to race in World Championships at any track of the world, but we are not participating in World Championships in Sochi, Russia — a place where Olympic spirit was stolen in 2014."
Latvia's four-man bobsleigh team are the reigning world champions. They also won silver in the four-man bobsleigh at the 2014 Games – a feat matched by Martins Dukurs in the men's skeleton.
Other nations, including the United States, are waiting for the International Bobsleigh and Skeleton Federation (IBSF) to make an official statement before deciding whether to compete in Russia.
The United States Olympic Committee said it is against a "blanket boycott" of the event, but would support any American athlete who chooses not to race in Sochi.
READ MORE: US athletes plan to boycott Russian-hosted World Championships
US bobsled stars Elana Meyers Taylor and Lolo Jones have both indicated they would withdraw if the event isn't relocated, mentioning doping control, personal safety and information security among their concerns.
The IBSF said it will "act promptly and decisively" following the second part of the McLaren report.
According to the claims made in the report, test samples of 12 unnamed Russian medal-winning athletes at the Winter Games in 2014 were tampered with.
The bobsled and skeleton world championships are scheduled to be held in Sochi from February 13 to 26.
You can share this story on social media: