World boxing champ Lebedev offers to tackle unruly flight passenger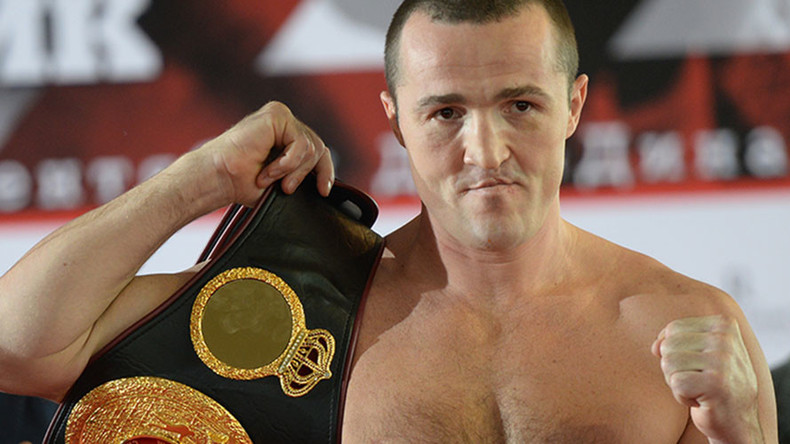 Russian boxer Denis Lebedev faced an unexpected opponent on a flight from Los Angeles to Moscow – an aggressive passenger who reportedly left the world champion fearing for his life.
The 37-year-old fighter wanted to subdue the troublesome traveler, but the flight attendants on Aeroflot flight 107 would not allow the cruiserweight to physically intervene. He was one of a number of passengers who volunteered to help.
Read more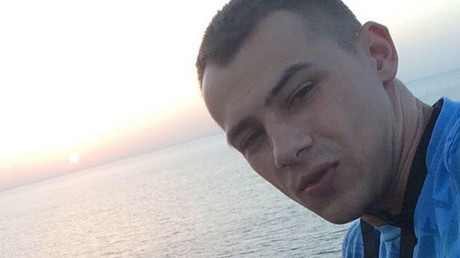 Instead, the pilot of the aircraft made an emergency landing on Baffin Island in the Canadian territory of Nunavut, where the hostile individual was removed by Canadian police.
"Maybe it was his first time flying, maybe he was under the influence of drugs, but he was walking around the plane saying he was a terrorist, and the plane had to land. Half of the plane was frightened, the other half started laughing," the boxer said, TASS reported.
"For me personally my life was in danger. I simply walked up the aisle, and weighed up the situation. In the end there was no need for [my] help, the crew sorted it out themselves. We made an enforced stoppage in Canada, he was arrested, and then we continued flying," Lebedev added.
BoxingScene.com reported that the offender, 36-year-old Armenian national Sisak Khudaverdyan, has since been charged with endangering passengers under the Aeronautics Act.
The sight of the 200-pound fighting-fit boxer would certainly have sent a shock through Khudaverdyan. Lebedev, who has 22 KOs from 29 professional wins, will take on compatriot Murat Gassiev on December 3 to defend his WBA Super and IBF World cruiserweight titles. He has been in Moscow with Hall of Fame trainer Freddie Roach to promote the fight.
The clash with Gassiev, 22, at Khodynka Ice Palace in Moscow, is expected to be one of the most fan-friendly fights in this year's boxing calendar due their collective record of 39 wins by knockout out of 52 professional bouts.