Burning soles: New Balance Trump comments set social media alight
Published time: 11 Nov, 2016 17:07
Edited time: 11 Nov, 2016 17:50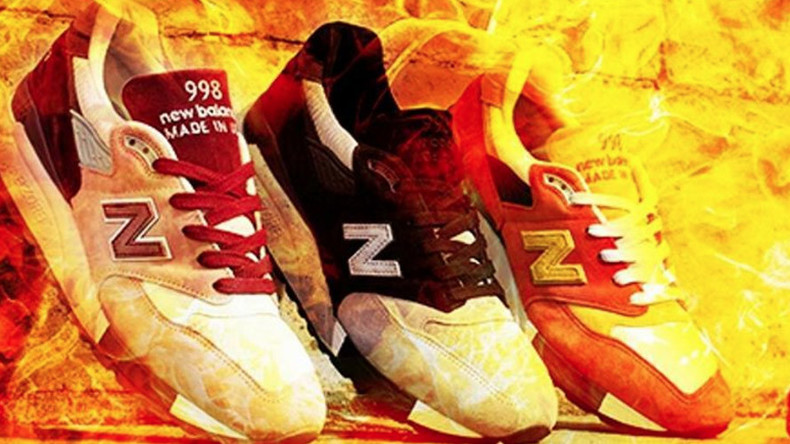 New Balance, one of the world's leading sports shoe suppliers, has caused a social media meltdown after publicly backing Donald Trump's presidency.
The manufacturer's vice president of public affairs, Matt LeBretton, congratulated the president-elect on his victory yesterday.
"The Obama administration turned a deaf ear to us and frankly with President-elect Trump we feel things are going to move in the right direction," said LeBretton, according to a tweet by reporter Sara Germano.
He also suggested the decision to endorse Trump was influenced by his opposition to the Trans-Pacific Partnership (TPP) – a trade deal between America and 11 other countries.
The comments led to hundreds of people taking to social media to share videos of them burning and binning their shoes.
Bretton subsequently backtracked on his comments, insisting they had been taken out of context, while the company issued a statement saying: "We believe in community. We believe in humanity.
"From the people who make our shoes to the people who wear them, we believe in acting with the utmost integrity and we welcome all walks of life."
New Balance also tried to put out the flames on the controversy in an email to CBS News.
"As the only major company that still makes athletic shoes in the United States, New Balance has a unique perspective on trade in that we want to make more shoes in the United States, not less," it read.
"New Balance publicly supported the trade positions of Hillary Clinton, Bernie Sanders and Donald Trump prior to election day that focused on American manufacturing job creation and we continue to support them today. We believe in community."