Ronaldo celebrates signing $1bn Nike deal with training camp in Portugal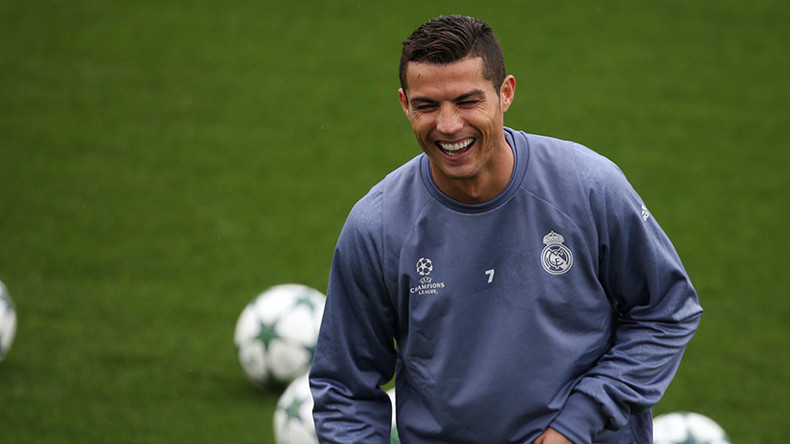 Cristiano Ronaldo has celebrated signing a mega $1 billion deal with sports giants Nike by overseeing a football masterclass at the training center of the club he first signed at as a professional– Sporting Lisbon in Portugal.
On Sunday, the man at the summit of the Forbes list of highest-paid athletes penned a dizzying £1 billion (US$1.2 billion) lifetime deal with US-based sportswear company Nike and the Real Madrid icon marked the occasion by holding a football masterclass.
The #CR7 live show was shown on the Soccer Am YouTube channel from Academia Sporting, the training ground of Sporting Lisbon located in the Portuguese municipality of Alcochete.
A spokesperson for Nike told SunSport: "The successful partnership between Nike and Cristiano Ronaldo will continue well into the future with a new, long-term contract.
"Ronaldo is having yet another incredible year, for both club and country, and is unquestionably an icon of the game. He transcends football and is the most popular athlete on social media and the most famous athlete in the world."
Read more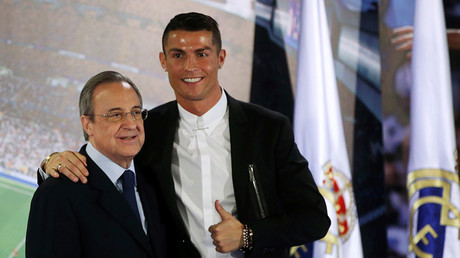 Ronaldo, 31, has enjoyed a glittering 2016 – this summer he won the UEFA Champions League with Real Madrid and the UEFA European Championship with Portugal.
His Nike agreement comes just days after he signed a new contract with Spanish giants Real, which will see him earn an astonishing US$280 million over five years.
The deal, which will expire in 2021 when the player will be 36, is the biggest in football history and sees Ronaldo set to pocket a reported $545,000 per week and sets his buyout clause at $1.1 billion. It also means Ronaldo overtakes Barcelona rival Lionel Messi in wages.
Asked about his intentions to play past the expiry of the contract, Ronaldo replied: "I don't know the future. I know this is my penultimate contract. After that, I don't know. I don't know at what age I'll stop."
At the training session in Lisbon, the former Manchester United ace was joined by his "great mate," former Inter Milan and FC Barcelona player Ricardo Quaresma, in coaching a group of footballers through shooting and dribbling exercises.
The session was also in celebration of the launch of the 'CR7 Chapter 3: Discovery' by Nike, which features fashion and football and introduces the new Nike Mercurial Superfly Heritage iD football boots.
The training drill was followed by a Q and A, and when asked if he was happy with the level of talent on show, Ronaldo replied: "No," before diplomatically adding, "they should be more relaxed inside the box."
Ronaldo topped the 2016 list of highest-earning athletes in the world, published annually by Forbes magazine, with earnings of US$88 million.
The winger visited MMA fighter Conor McGregor over the summer, when the brash Irishman half-jokingly said he would be the one to take the crown from Ronaldo next year.