Italian fans claim victimization by Turkish police at Champions League game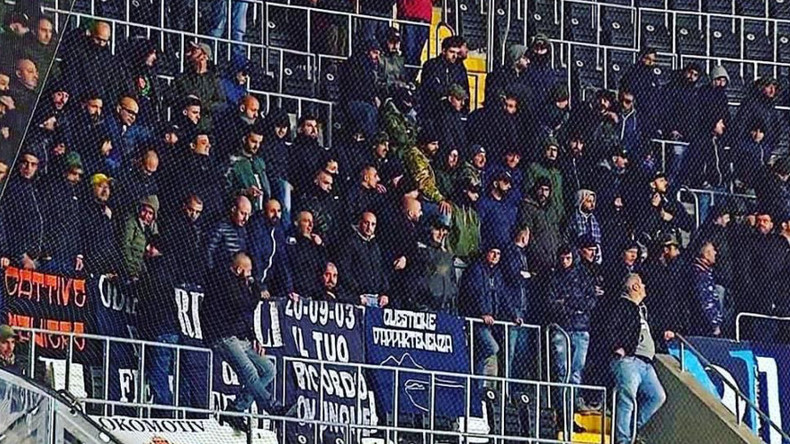 Napoli supporters have hit out at their treatment at the hands of Turkish police before Tuesday's Champions League game against Besiktas in Istanbul.
The fans claim they were robbed by officers, who then turned a blind eye to followers of the home team attacking them.
One Napoli supporter was reportedly stabbed in the buttocks, while several others were arrested as police allegedly victimized the visiting fans.
Clashes were also filmed at the train station before the game.
"From the moment we arrived in the airport, we noticed the hostility of the police," 26-year-old Gennaro told the Newspaper Il Mattino.
"The incidents followed in the center of Istanbul and outside the stadium, where some of us were stopped without reason, held and subjected to genuine interrogations, as if we were terrorists," he said.
Fellow supporter Paolo added: "The station was full of police, both plain clothes and in uniform, but when our friend was attacked nobody intervened."
Other fans claimed they were subjected to an over-the-top security inspection as they entered the stadium, with people forced to empty their personal belongings into a transparent plastic box.
"We had to hand over coins and even cigarettes and lighters," said two other supporters.
"They then made us remove our belts and put those into the box too. We were told we'd have them back as we exited the stadium.
"Once in the stands, we saw the same policemen smoking our cigarettes and mocking us. At the end of the match, the box with our belongings in it had disappeared."
The Champions League match ended 1-1, with Ricardo Quaresma giving Besiktas the lead from the penalty spot in the 79th minute before Napoli's Marek Hamsik leveled three minutes later.