Andy Murray is world number one after Raonic withdraws from Paris semifinal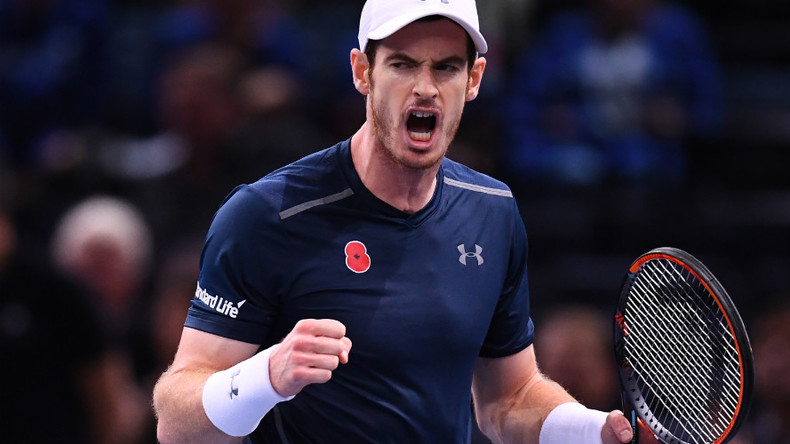 Britain's Andy Murray will become the world tennis number one for the first time on Monday after Milos Raonic withdrew from their Paris Masters semifinal.
Following Friday's victory over Tomas Berdych and Novak Djokovic's defeat to Marin Cilic, the 29-year-old needed to reach the final to secure first place in the ATP rankings.
With Canadian Raonic confirming before Saturday's match that he was injured, Murray becomes the first British singles player to hold top spot since computerized rankings began in 1973.
Raonic had beaten France's Jo-Wilfried Tsonga in straight sets to progress to the last four, but said that he had felt a problem in his leg during the victory, with a scan revealing he had suffered a tear to his right quad.
"Yesterday at, I believe, 4-2 in the first set, I began feeling something in my leg – I didn't think too much of it at the time," he said.
"This morning I had trouble waking up and getting out of bed.
"I had some tests and an MRI and they found I have a grade one tear in the right quad so I'm unfortunately not able to compete," he reported.
Murray replaces Novak Djokovic at the top of the rankings, ending the Serb's 122-week reign as world number one.
The 29-year-old will face John Isner in Sunday's final after the American's 6-4, 6-3 victory over Marin Cilic in the other semi-final.
After that clash, Murray will head to London for the World Tour Finals, where he will bid to cement his status at the top of the standings.
Murray has reached 11 finals in his past 12 events, winning 73 matches in the process, and becoming the second oldest first-time world number one in history after John Newcombe (30).
After first making it to second place back in August 2009, it has taken him more than seven years to reach number one.
Djokovic's run of 122 consecutive weeks in top spot means Roger Federer's record of 237 is now safe until at least 2020.