Chicago celebrates after Cubs' first World Series victory in 108 yrs (VIDEO & IMAGES)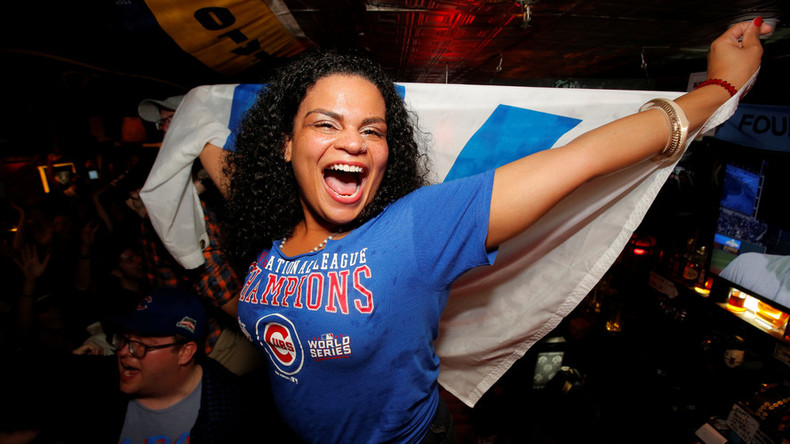 The Windy City went wild last night as Chicago Cubs fans celebrated their first World Series win since 1908 after beating the Cleveland Indians in an extra-inning victory.
The game was played in Cleveland where fans and players erupted into celebration when Mike Montgomery got the final out in the 10th to secure an 8-7 victory.
Outside the team's home stadium in Chicago thousands of fans gathered in the hope of witnessing history. And they weren't disappointed when the famous Wrigley Field scoreboard lit up with the words "CUBS WIN!"
Parts of the city came to a standstill as fans honked their horns in celebration, some flying the famous "W" flag, used to mark a win for the Cubs.
After a 108-year wait, Cubs fans celebrated the victory in city bars all over Chicago, having a well-deserved drink to honor their team.