Heavy security to be deployed at Moscow football derby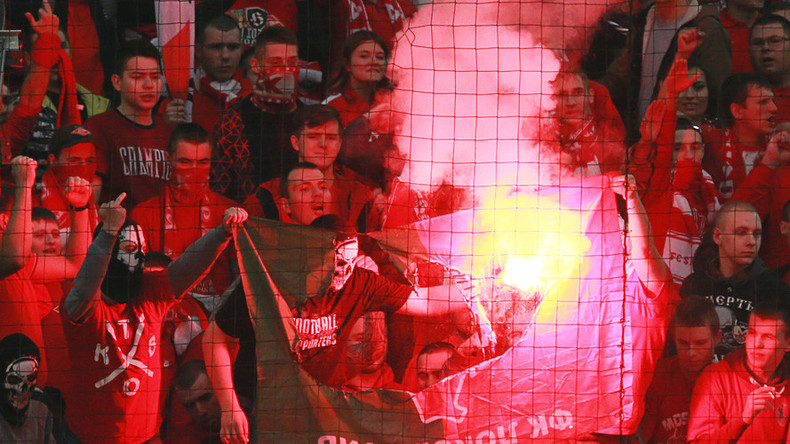 More than 1,000 law enforcement officials will provide security for the Moscow derby between CSKA Moscow and Spartak Moscow in their Russian Premier League match this weekend.
An estimated 4,500 CSKA fans are expected to travel to Otkritie Arena, the home of cross-town rivals Spartak, for the match between the two teams, which is said to be the fiercest of the Moscow derbies.
"There will be more than 1,100 law enforcement officials providing public safety and security at the match – around 250 police officers, more than 250 Rosgvardiya and employees from private security forces," said an agency spokesperson.
The traveling CSKA fans will be seated in sectors C and D of Otkritie Arena, which is one of the 12 venues for the World Cup Russia 2018. The stadium will be renamed Spartak Stadium for the tournament.
READ MORE: World Cup mascot creator: 'When I learned they picked my design I was so happy I cried!'
"All supporters will be thoroughly searched at the entrances and metal detectors will feature on all entrance zones. Any of the prohibited items found on a supporter will be confiscated," the spokesperson added.
The match between the two is known as 'The Main Moscow Derby'.
Read more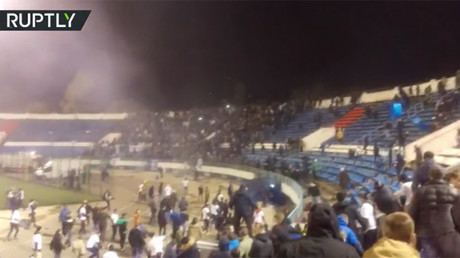 The rivalry between the two runs deep into the roots of each club. CSKA were formed in 1911 as the football club of the Russian military and correspondingly adopted the nickname 'The Army Men', although they are often referred to as 'Koni', Russian for 'horses'.
Spartak were formed by trade unionists in 1922 and, being the only club without ties to any official organizations, became known as 'the people's club', as well as having the nickname 'Myaso', Russian for 'meat'.
Over the years, and as both sides challenged for major honors, the rivalry intensified, becoming the biggest game in Russian football. The club has won a record nine Russian Championships along with 12 Soviet Championships, but it is CSKA who have been more successful in recent times.
RPL leaders Spartak will be looking to increase their advantage at the top of the table with a win, whereas third-placed CSKA will be hoping to cut the difference between them to just one point with an away victory.
In the last meeting between the two in March, CSKA ran out 1-0 winners.