Bill Gates and Mark Zuckerberg to attend World Chess Championship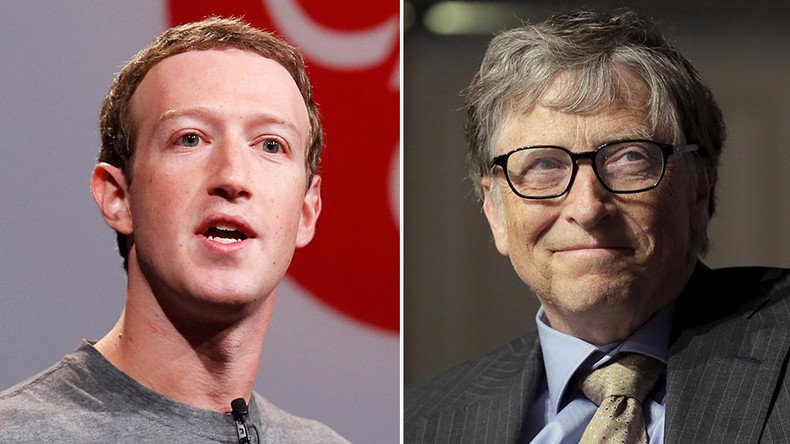 Tech guru Bill Gates and social media mogul Mark Zuckerberg have announced that they will attend the World Chess Championship (WCC) in New York next month.
"Gates and Zuckerberg have agreed to attend the match. I don't know whether it will be at the opening or one of the later matches," World Chess Federation (FIDE) President Kirsan Ilyumzhinov announced Wednesday, TASS reported.
"I am still waiting to hear back from [US President Barack] Obama, [presidential candidates Donald] Trump and [Hillary] Clinton. At the very least, I haven't had a refusal," he added.
The WCC is held annually to determine the world chess champion and will be held this year from November 11-30 in New York, with Russian Sergey Karjakin facing Norwegian Magnus Carlsen.
Carlsen won the title in 2014 and is the reigning champion.
The self-styled pioneer of 'cool intellect' will be looking to make it three in a row in front of former Microsoft CEO Gates and Facebook creator Zuckerberg, who have a combined estimated net worth of over $1.3 trillion.
READ MORE: Obligation to wear hijab at chess worlds in Iran sparks controversy

Twenty-five-year-old Carlsen is the highest ranked chess player in the world and has already notched a victory over another Russian by beating Gary Kasparov's twelve-year FIDE rating record when he won the London Chess Championship in 2011.
Microsoft has sponsored Carlsen since his teenage years in 2004, the year he became the youngest ever recipient of the grandmaster title at the age of 13 years and 4 months old.
Karjakin, 26, won the right to take on Carlsen by winning The Candidates Tournament 2016, an eight-man double round robin tournament held in Moscow, Russia.
He is currently ninth in the FIDE world rankings.
You can share this story on social media: