Rio Olympics terrorist suspect found 'brain dead' after prison beating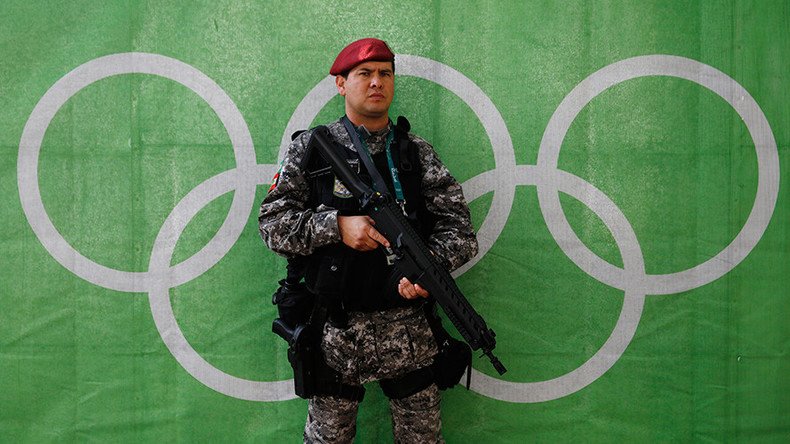 One of the 12 suspects arrested for allegedly plotting bombs attacks at the 2016 Olympic Games in Rio has been left brain dead after being attacked by other inmates.
Valdir Pereira da Rocha, who had pledged allegiance to Islamic State (IS, formerly ISIS/ISIL), was beaten by fellow inmates at the Public Jail of Varzea Grande, in the Mato Grosso region of Brazil.
The 36-year-old is being kept on life support and the decision to continue keeping his body functioning now lies with his family.
Da Rocha was originally arrested in July, but released on license on the condition that he wore an electronic tag.
He was arrested for another offence on September 16 and sent to prison, according to Globo.com.
Last Friday, he was surrounded by other inmates and beaten. Authorities are conducting an investigation to uncover the circumstances surrounding the attack.
The other 11 suspects are in another prison in the neighboring state of Mato Grosso do Sul.
The group was described by the authorities as "ill-prepared amateurs" who used WhatsApp to discuss possible attacks on the Rio Games.
"Those involved participated in an online group denominated 'the defenders of Sharia' and were planning to acquire weapons to commit crimes in Brazil and even overseas," Justice Minister Alexandre de Moraes said at the time of the arrests.
"It was an absolutely amateur cell, with no preparation at all, a disorganized cell. A few days ago they said they should start practicing martial arts, for example."
The group shared execution clips with one another and took part in an IS "baptism" online, while one suspect tried to obtain an AK-47 rifle in Paraguay.
They also celebrated the terrorist attacks in Orlando and Nice that left over 100 people dead and dozens more injured.
You can share this story on social media: