Pole dancing at the Olympics? Federation seeks IOC recognition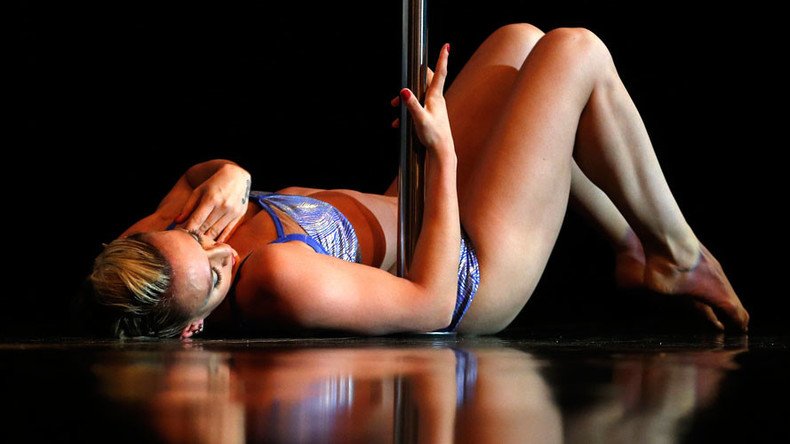 The International Pole Sports Federation (IPSF) has submitted an application to the International Olympic Committee (IOC) to be recognized as a fully-fledged sport.
The IPSF's Olympic Sub-Committee has been working on its submission for the last five months, with its case boosted after it was officially confirmed as a signatory of the World Anti-Doping Agency (WADA) Code.
"This is a long process and may take years to achieve recognition, but by applying we have already raised the standards of our sport and look forward to continuing to evolve in line with the with international sporting guidelines," the IPSF said, insidethegames.com reported.
The organization currently has 22 members, but the IPSF wants to increase this to 40 by the end of 2017 as part of its recognition effort.
The federation had already established the World Pole Sports Championships in 2012 in its bid to increase awareness across the globe.
This year's event, held at the Crystal Palace National Sports Centre in London during July, attracted around 150 athletes from 30 countries.
IPSF President KT Coates told the Guardian in the buildup to the championships that people's attitudes to the sport had changed.
Coates was a dancer at the Raymond Revue bar during the 1990s, and later at clubs in Japan, but says things have moved on since then.
"You're using muscles of your entire body – you get very strong," said Coates.
"You can tell it's becoming a sport by the physiques of the athletes. When we started, it used to be quite slim girls.
"Now most of the athletes are incredibly muscular. You have to have every element to win – flexibility, strength, choreography. It's tough."
Samantha Smith, owner of Pole Dance Cape Town in South Africa, has backed the IPSF's bid to be recognized as an Olympic sport, claiming it now attracts both men and women.
"We are trying to change people's perceptions," said Smith to website iol.co.za.
"Despite the fact that we still have a way to go, it's encouraging to see how far the sport has come over the last few years, and united comrades within the global pole dance fitness community.
"The belief pole dancing is just for women is starting to fade, with a growing number of males participating each year."
The IPSF has also added a new Para Pole category for next year's World Championships, with the federation committing to a five-year program to work alongside athletes to expand the categories as they evolve.
You can share this story on social media: