Sharapova's ban reduced, may compete starting April 26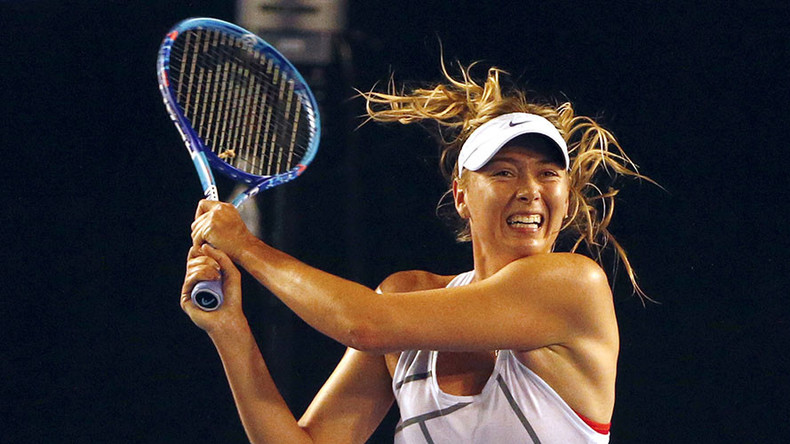 Tennis player Maria Sharapova's meldonium-related ban has been cut by nine months, the world's top sports court has said. The Russian former world number 1, who hasn't played competitively since January, will be allowed to return to the court in April next year.
The five-time Grand Slam tournament winner immediately announced her comeback.
"I feel like something I love was taken away from me and it will feel good to have it back. Tennis is my passion and I have missed it. I am counting the days until I can return to the court," she said in a statement on her Facebook page.
The decision was taken by the Court of Arbitration for Sport (CAS) in Lausanne, Switzerland, on Tuesday, following an appeal from the sportswoman, who said her violations had been unintentional.
"Maria Sharapova's sterling reputation worked in her favor, when CAS was making its decision," said Shamil Tarpischev, the head of Russia's tennis federation.
Sharapova was the first high-profile victim of a ban on meldonium, nominally a heart disease drug that had been used to help recovery and increase endurance by athletes from all over the world.
The substance was put on the WADA banned list starting from January this year, but Sharapova, who had been using it for several years, said she had been unaware of the changes, having delegated the duty of checking the banned substance list to her agent.
Once the substance was detected following a routine urine test at the Australian Open, Sharapova was given a mandatory two-year ban for first-time doping offenders.
"The CAS panel determined that, although Ms. Sharapova was at fault, her plea of No Significant Fault or Negligence should be upheld," CAS explained in its ruling. "Based on its analysis of Ms. Sharapova's degree of fault, the CAS panel decided that the sanction should be reduced in this case to 15 months."
WADA reported that over 3,600 athletes tested positive for meldonium – sold under the brand name Mildronite - in 2015, the year before it was outlawed. More than 40 have tested positive for it this year, though a proportion of the bans was overturned, after it was revealed that some tests identified traces of the drug that had actually been ingested last year.
Sharapova, who was the world's highest-paid female athlete for 11 straight years until her ban, has retained major sponsorships with Nike, Porsche and Evian water. She last topped the singles rankings in 2012, and turns 30 the week before she is allowed to return.
WATCH MORE:
You can share this story on social media: