Manchester United faces Zorya Lugansk… but who are they?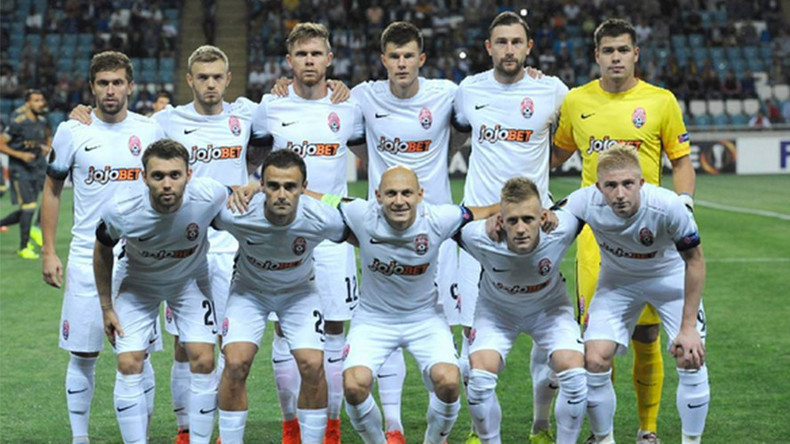 Zorya Lugansk's Europa League match against Manchester United on Thursday night will crown a remarkable journey for the troubled football club.
After fleeing Lugansk in 2014 because of the ongoing conflict between Kiev forces and rebels in eastern Ukraine, Zorya relocated to the city of Zaporozhye, 400km to the southwest.
Despite the upheaval, Zorya defied the odds last season to finish fourth in the league, their highest placing since a shock Soviet title victory in 1972.
With the players reportedly not paid in the last six months, they could have been forgiven if their performances had dropped off, but Saturday's 2-1 win over Vorskla moved them up to second in the table.
A 1-1 home draw against Fenerbahce in their opening group game was an impressive result against a club who have regularly played in the Champions League in recent seasons, but Zorya's trip to Old Trafford will thrust the club firmly into the spotlight.
Head Coach Yury Vernydub admitted he will be proud to lead his team out against United.
"I'm very pleased with the fact that United sent their scout to watch our game against Vorskla," he said, Guardian reported.
"Before, they used to say that no one knew about Zorya, whereas now scouts are watching our boys. It means that the players deserve that.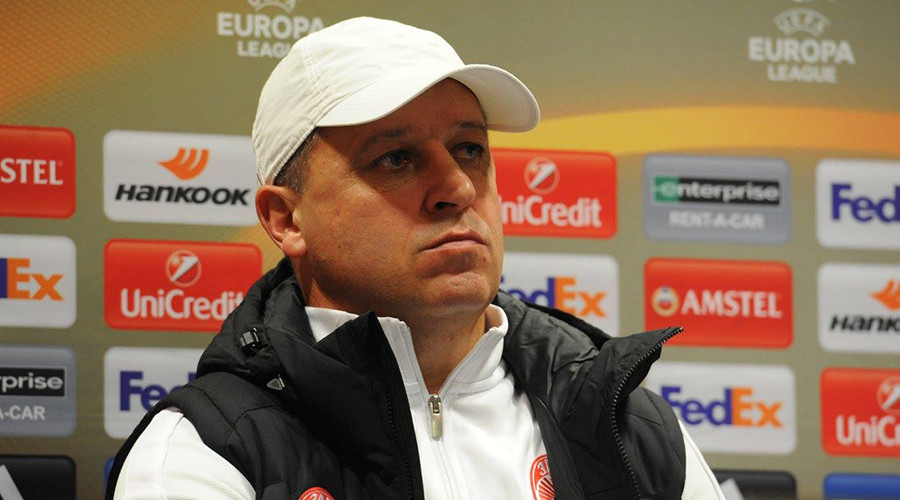 "I hope we will put on a decent performance in Manchester, although it will be very difficult.
"It's hard to compare our clubs in terms of anything, be it rosters or finances. But that will make our match-up even more interesting. Am I nervous? Not yet.
"Nervousness comes on the day of the match and during the opening five to 10 minutes of the game.
"We respect our opponents a lot and understand that we will face a very strong club. But we are ready for that. United have weaknesses too. We must take to the pitch and fight."
Vernydub has implemented a style reminiscent of the famous Dynamo Kiev teams of the 1970s and 1980s, with an emphasis on maintaining a high tempo and exploiting counter attacking opportunities.
Full-backs Yevhen Opanasenko and Nikita Kamenyuka frequently look to get forward, and having beaten both Dynamo and Shakhtar Donetsk in the league in the last two years, the team clearly benefits from the system.
Midfielder Dmytro Hrechyshkin, currently playing for Zorya on loan from Shakhtar, said he is proud to have the chance play at Old Trafford and doesn't believe Jose Mourinho's side will take them lightly.
"United is not just a serious opponent, but very a serious one," said Hrechyshkin. "As for them underestimating us, I doubt it will be the case.
"In light of our recent results, I think United will take us seriously.
"Every player dreams of playing against such clubs as United. Apart from on a computer game, it was difficult to envisage a game between United and Zorya a few years ago.
"To be honest, I haven't even dreamt of playing at Old Trafford, but I hope that I will."