Doctors blast 'dangerous' weight cutting in MMA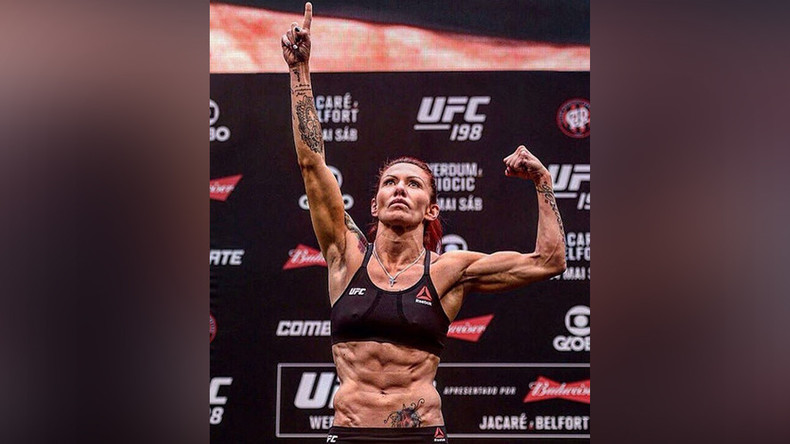 The controversy over weight cutting in combat sports continues to rumble on, with the UFC's Cris 'Cyborg' Justino the latest star to draw attention to the practice.
Cyborg, who faces Lina Lansberg at UFC Fight Night 95 in her homeland Brazil on Saturday, told top MMA journalist Ariel Helwani she weighed 165 pounds on Monday, leaving her facing a 24-pound weight drop in just four days.
The 31-year-old's nutritionist has put her on birth control in an effort to aid her weight loss and Cyborg admits she has found it difficult to get down to the 140-pound limit.
"I am heavy - I am a heavy girl," she told Excelle Sports.
"Usually, I weigh about 170 [pounds]. The UFC doesn't have my division. I've been fighting for 11 years, and I've had to drop a lot of weight to be able to fight in the UFC.
"But I'm eating well now. Lots of avocado and chicken, so I think I'll be OK by Saturday. It will be hard, but I will be prepared.
"This is the first time I've had to take birth control in my life. I think it makes me hold a lot of water and I feel a difference in my body because of it.
"I think it makes me heavier than normal and overall I feel a little bit different than I'm used to."
Extreme weight cutting through dehydration followed by rapid rehydration can cause brain, heart and kidney problems, but despite the risks MMA fighters - including such top names as Conor McGregor and Ronda Rousey - have admitted they have undergone rapid weight loss ahead of fights.
The practice has even caused deaths, with Chinese flyweight Yang Jian Bing passing away in December 2015 due to heart failure following his weight cut for a fight.
Many boxers and wrestlers have also used weight cutting to try and gain an advantage over their opponents, with the deaths of three college wrestlers in North America back in 1997 highlighting the dangers, but also the longevity, of the practice.
With a recent study published in the Journal of the International Society of Sports Nutrition finding that the advantage of competing in a lower weight class may balance out any decrease in strength and explosiveness caused by dehydration, it appears that rapid weight loss will remain part of combat sports for the foreseeable future.
Dr. Edmund Ayoub, vice president of the Association of Ringside Physicians (ARP), has been outspoken about the dangers of weight cutting. He believes Cyborg's total weight loss is unsafe.
"She's cutting nearly 20 percent of her body weight - that's an unprecedented amount of weight," Ayoub told MMA Fighting."
"She's not gonna be able to even partially recover, even with the longer time. In theory, is an earlier weigh-in better? Absolutely, because she'll have an extra eight hours to recover.
"But she'd need weeks to recover from that, in order to rehydrate from that type of weight cut. Not hours - weeks. So it's very dangerous."
With the UFC unlikely to introduce higher weight categories for its women fighters, Cyborg admits she may have to consider her future with the promotion given the potential harm continued weight cutting could cause.
"I don't want to say I'll never fight 140 again, that's probably not true," Cyborg told MMA Hour. "But a lot of things have to change.
"If I make 140, I sacrifice a lot of things in my life, my diet, my training, my thyroid, it's insane to make 140. I think a lot of things have to be put on the table before I make 140 again."