Ex-UFC fighter Chael Sonnen: 'I've got a higher juice rate than Tropicana'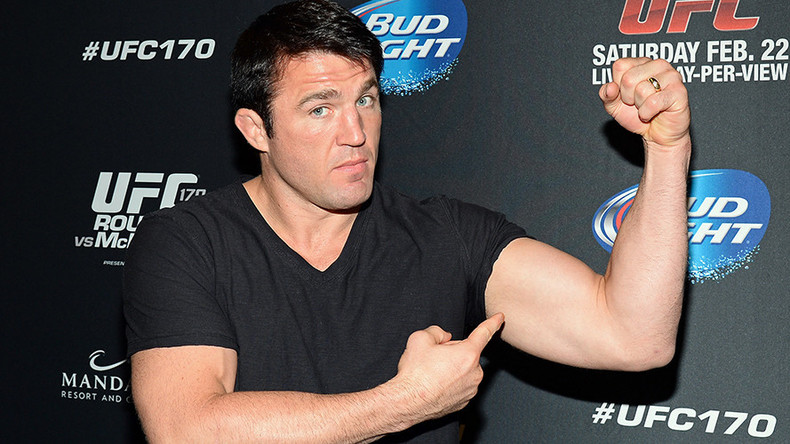 The UFC's main rival promotion, Bellator, has recently made the headlines with its latest addition to the roster, after signing American MMA star Chael Sonnen – a fighter who is known for having one of the sharpest tongues in the sport.
Sonnen's signing with Bellator represents a major coup for the promotion, with the 39-year-old firmly established as one the most recognizable stars in MMA.
Despite eventually losing the fight, his performance against middleweight titleholder Anderson Silva at UFC 117 has lived long in the memory – but it was his ability to promote the matchup that was second-to-none, with only Conor McGregor coming anywhere near from the current crop of fighters.
Three performance-enhancing drugs (PEDs) scandals saw Sonnen banned for two years in 2014 and appeared to mark the end of his fighting career, but his new contract with Bellator might be a big boost for the promotion in their ongoing rivalry with the UFC.
"The whole thing happened really, really fast," said Sonnen, speaking to sherdog.com.
"From the first contact, to having a contract, to having a press release, it was just done.
"When I had thought about coming back, I never thought about going anywhere but the UFC - I always assumed it would be the UFC.
"I sent out a text, got one back and it was three points of contact and two of them were text messages and the deal was done."
Cynics have suggested Sonnen's decision to join Bellator is due to the UFC's partnership with the US Anti-Doping Agency, and his answer to a fan question on Twitter about whether he is "clean" was not totally convincing.
With his history of failed tests, Sonnen's admission that he's "got a higher juice rate than Tropicana" at least acknowledges that PEDs have been a factor in his career to date.
After two years on the sidelines he could have taken the easy option and retired, but Sonnen says that was never under consideration.
"This is the only game that I know how to do," he said. "It's a large part of who I am and it's a large part of my social life, too.
"I don't have a lot of friends and I don't do a lot of things socially. I had a lot of free time and I hate free time. I need something to do."
Sonnen is unlikely to be short of opponents with Bellator, with the likes of fellow new boy Rory MacDonald and MMA veteran Tito Ortiz already touted as potential future fights.