Messi brother gets community service for illegal gun possession
Published time: 16 Sep, 2016 13:11
Edited time: 18 Apr, 2018 14:17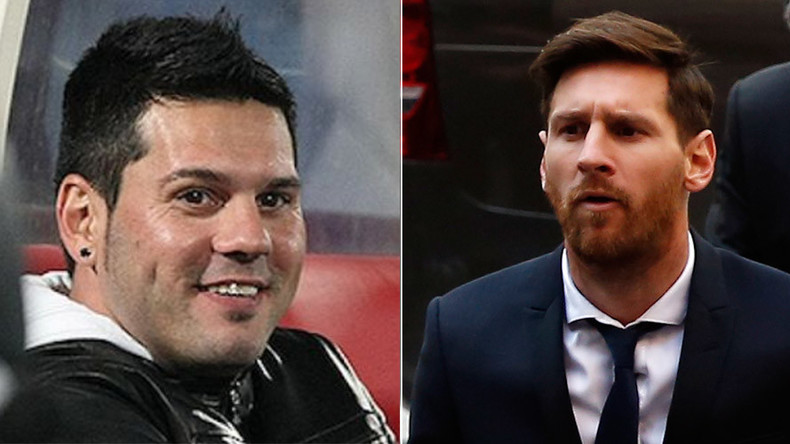 Barcelona and Argentina ace Lionel Messi's older brother Matias Messi has been ordered to teach football training sessions in his home city of Rosario after being found by police with a gun in his car.
Judge Gonzalo Lopez Quintana instructed Matias Messi to conduct four hours of soccer coaching every week for a year at a football club in the Argentine city as part of a probation order.
The 34-year-old was also handed a $500 fine and told to "abstain from abusing drugs and alcohol," and must not change his address as part of the direction.
Matias Messi refused to identify himself when officers stopped him on October 3 last year in Rosario.
When a brief struggle ensued, two officers were reportedly left slightly injured, while Matias suffered a cut above his eye in attempts to arrest him.
He was held at a police station for several hours before being released.
Messi's older sibling was also arrested in October 2008 for allegedly having a loaded gun in his belt, while in April 2011 he survived a murder attempt.
He dived for cover as a gunman on a motorcycle fired bullets at his house. Police subsequently found four 9mm handgun rounds hidden around the building.
The verdict against Matias is the latest criminal episode to involve the Messi family in recent months.
In July, Lionel and his father Jorge were each handed 21-month jail sentences for tax evasion after a court ruled the two had fraudulently avoided paying around $4 million in tax on the footballer's image rights from 2007 to 2009.
Messi's lawyers said they would appeal the ruling, although neither man is expected to serve any prison time. Jail sentences of less than two years for first-time offenders are normally suspended in Spain.
Despite his off-field troubles, the Barcelona number 10 has managed to maintain his focus on the field, as highlighted by his record-breaking night in the Champions League on Tuesday.
His hat-trick in Barca's 7-0 rout of Scottish side Celtic was his sixth in the competition, putting him one ahead of Cristiano Ronaldo.
The game was also his 50th appearance in the group stages, again edging him past his Real Madrid rival, and his 47th European Cup/Champions League goal at the Nou Camp - beating Raul's 46 at the Bernabeu.