'People coming together': Seattle Seahawks mull BLM-inspired team protest during national anthem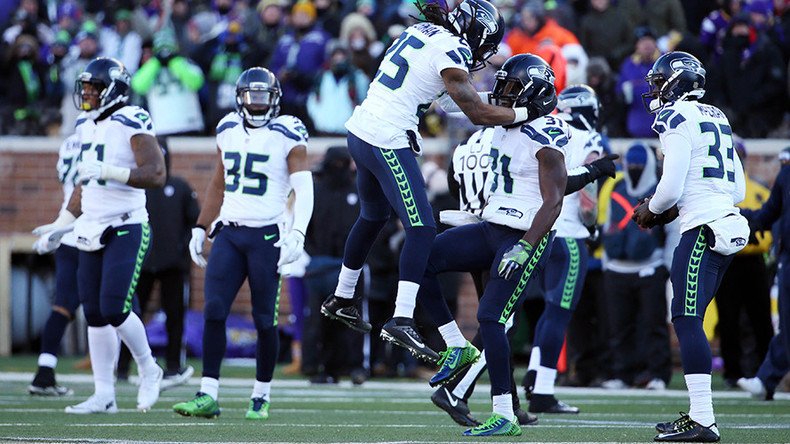 At least some members of the American football franchise plan to follow the example of Colin Kaepernick and stage a protest against police brutality during the national anthem, at the upcoming Week 1 game in Seattle.
"Anything we want to do, it's not going to be individual. It's going to be a team thing. That's what the world needs to see. The world needs to see people coming together versus being individuals," starting linebacker Bobby Wagner told the Seattle Times on Wednesday evening.

Wagner did not specify what form the protest would take, saying only that "whatever we decide to do will be a big surprise."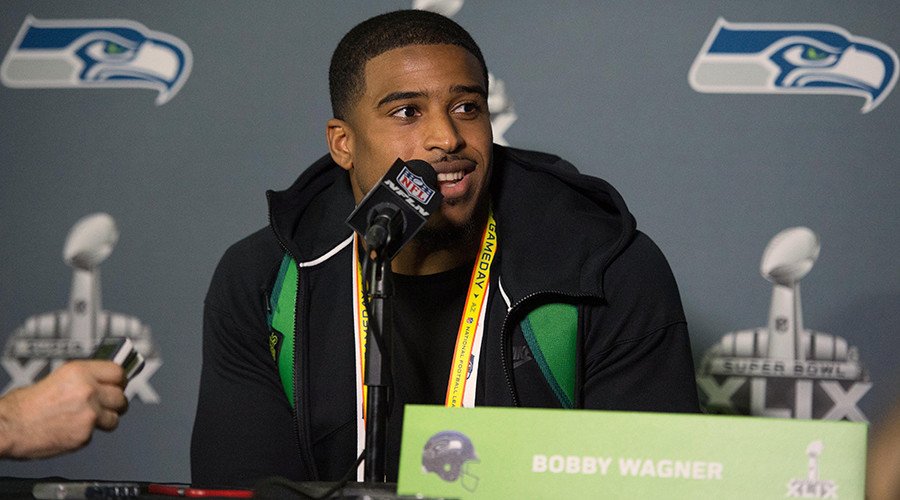 San Francisco 49ers quarterback Colin Kaepernick kickstarted a movement among athletes when he sat down during the national anthem during a preseason game last month, later explaining that he was "not going to stand up to show pride in a flag for a country that oppresses black people and people of color." Kaepernick says that he plans to continue with the protest for the foreseeable future.

Seahawks cornerback Jeremy Lane has followed his example, and receiver Doug Baldwin said that players discussed becoming part of the protests in the locker room, but he wanted to "get all of [his] ducks in a row" before taking a decision that is bound to become a magnet for controversy.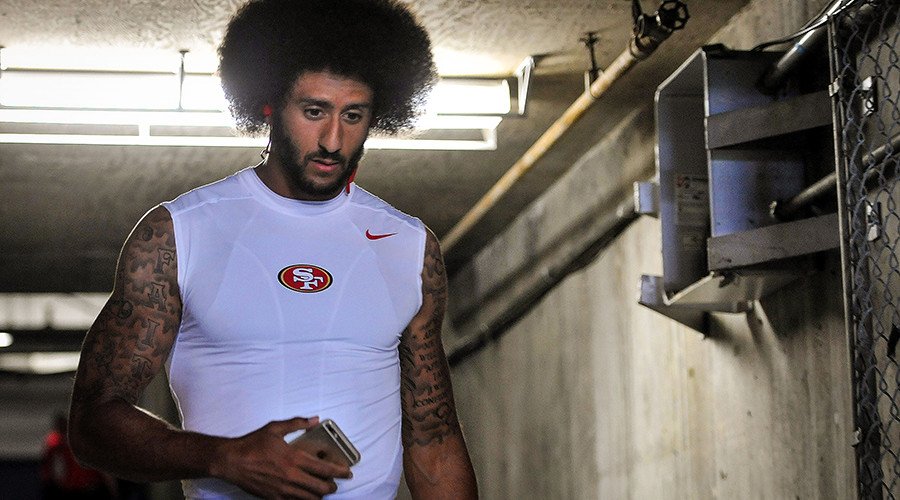 The previous protests, one of which was carried out by white female soccer player Megan Rapinoe, have been dismissed as inflammatory and unpatriotic, and the accusations are bound to be even more intense on Sunday, September 11, when the country will be commemorating the 15th anniversary of the terrorist attacks that resulted in the deaths of nearly 3,000 Americans.
"I think it's very ironic to me that 15 years ago on September 11 was one of the most devastating times in US history and after that day we were probably the most unified that we have ever been. And today we struggle to see the unity. And it's very ironic to me that this date is coming up," Baldwin said.

"So it's going to be a special day, a very significant day, but at the same time I am looking forward to the may changes and differences, the changes we can make in this country to make better changes in our country."
We honor those who fight for our right to freedom of speech and then condemn those who exercise that right?

— Doug Baldwin Jr (@DougBaldwinJr) September 2, 2016
The team, which won the Super Bowl in 2014, has been given carte blanche to express their feelings by coach Pete Carroll, who is regarded as being liberal by the media.

"He's pretty clear on what he did and what he was trying to express and I think it is very simple and so we'll leave that up to him," Carroll said, referring to Lane.

Carroll, 64, said he did "not specifically" consider that symbolic significance of September 11, when considering his decision.

Several other major league coaches, such as John Tortorella, who coaches the US national hockey team, and the Columbus Blue Jackets, stated that he would bench any player who made overt political statements during the anthem.

But Seattle players said they would be going ahead with their intentions regardless of reactions from coaches or other team or league officials.
"We have the freedom to do whatever we want here. Whatever we decide to do, we ain't gonna get into too much trouble. We're big kids now," said Wagner.
To change the status quo you have to upset the status quo. Not by going with the flow.

You have to stand/sit for what you believe in.

— Doug Baldwin Jr (@DougBaldwinJr) September 2, 2016
If you think that the protest is to disrespect the armed forces then I don't know what else to say. You've clearly missed the message.

— Doug Baldwin Jr (@DougBaldwinJr) September 2, 2016
Shaun King, one of the founders of the Black Lives Matters movement, has called on more players to join the public displays, saying many have expressed a wish to join, mixed with fear about being black listed from the NFL for their political activism.

"The league has 1,696 players. If just 100 of you took a knee during the "Star-Spangled Banner," it would instantly become one of the largest social protests in sports history," wrote King in his New York Daily News column.
"Over the past two weeks, every sports network in America has started discussing injustice and police brutality. You have the power to take that to a whole different level."
An estimated 804 people of all races have been killed by the police since the start of 2016, after 1,207 who died last year. Black Lives Matters says that over 100 of last year's victims were unarmed blacks, who shouldn't have lost their lives during their detention.
You can share this story on social media: