Hockey star Alex Ovechkin marries model Nastya Shubskaya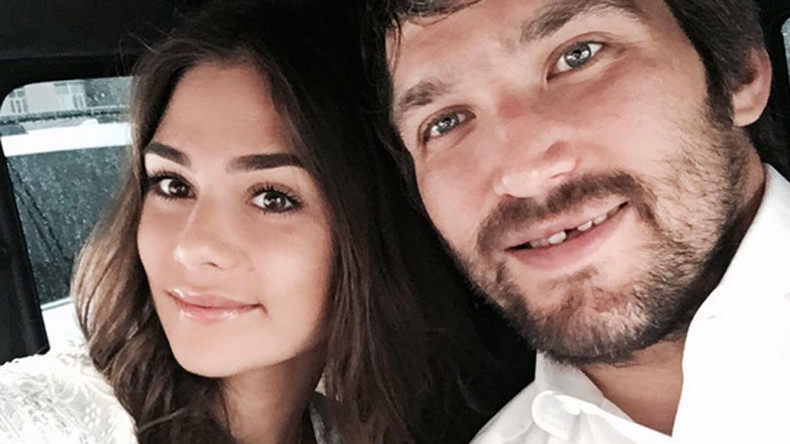 Russian ice hockey star Alex Ovechkin has confirmed he has married his fiancée, Nastya Shubskaya.
Ovechkin shared the news via Instagram, posting a photo of the couple wearing wedding bands alongside a caption that says, in Russian, "This is happiness."
Shubskaya, a model and the daughter of Russian actress Vera Glagoleva, has changed her surname on her Instagram page to Ovechkina, while NHL.com reports the couple was married at a "small private wedding" in Moscow, Russia.
The couple started dating in early 2015 and announced their engagement last September.
Ovechkin was spotted in St. Petersburg last Thursday attending former Detroit Red Wings forward Pavel Datsyuk's home KHL debut with SKA.
He has spent the summer in Russia preparing for the upcoming 2016 World Cup of Hockey and the new NHL season.
Ovechkin helped the Washington Capitals win the Presidents' Trophy last year and topped the NHL goal-scoring charts (50) for the fourth straight season.