Huge crash stops F1 Belgian Grand Prix (VIDEO)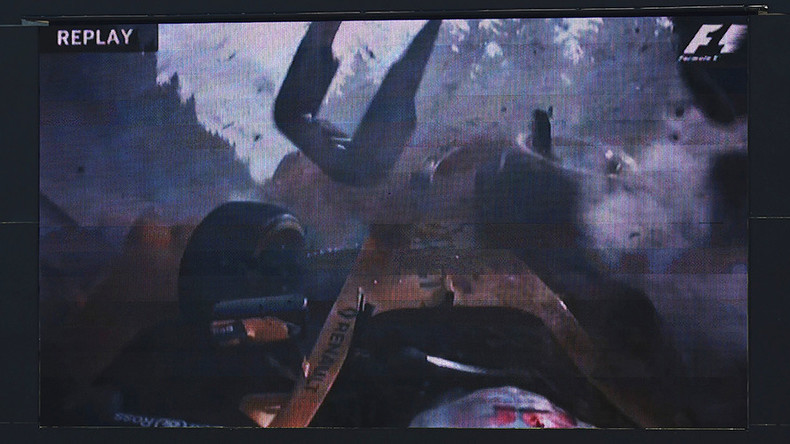 Sunday's F1 Grand Prix at Belgium's Spa circuit had to be stopped after Renault driver Kevin Magnussen smashed his car into a wall on lap six.
Twenty-three-year-old Magnussen was lucky to walk away unharmed from the crash after his car spun wildly out of control and hit the tire wall on the Eau Rouge section of the circuit.
It was not the first accident at the Belgian Grand Prix as several first-lap crashes saw four drivers retire, including former world champion Jenson Button.
However, the most worrying incident was the one involving Magnusson, which caused the race to be red flagged in order for debris to be cleared off the track following the horrific collision.
The Dane did not collide with other drivers and it seems he simply lost control before crashing into the tire wall in what looked like a potentially serious incident.
Thankfully Magnussen was able to walk away from the crash, but limping, and the race was resumed 10 minutes later.
Team Renault later confirmed that their driver was fully conscious and responsive but had suffered a small cut on his left ankle. He is now in a local hospital undergoing routine checks.
Eau Rouge, the section where Magnussen suffered his crash, has seen three fatalities during its time as part of the circuit. However, the most lethal section of the track is Blanchimont, which is towards the end of the course at turn 17.
German driver Nico Rosberg eventually won the Grand Prix from pole position for Mercedes.