'Magic Man' Datsyuk wows fans in second KHL game (VIDEO)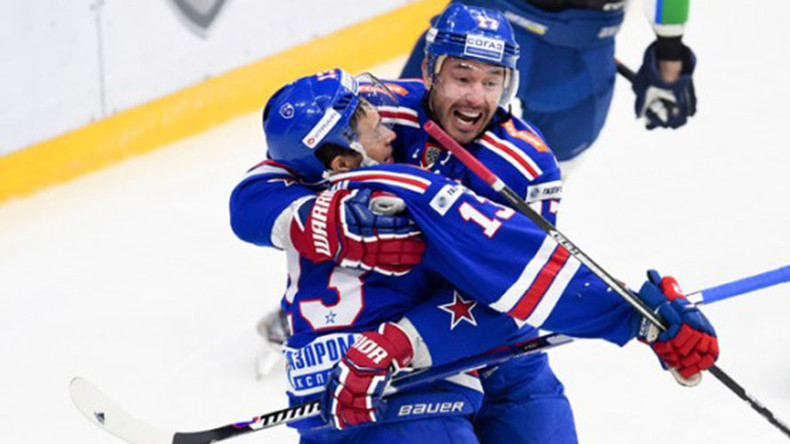 Pavel Datsyuk didn't take long to endear himself to SKA St. Petersburg's fans, firing home a stunning backhand goal just 33 seconds into his second Kontinental Hockey League game for the club.
Datsyuk took a pass from another ex-NHL star, Ilya Kovalchuk, before whipping a brilliant backhand shot from the right faceoff circle.
"The Magic Man" added a pair of assists on his home debut, while Kovalchuk weighed in with a hat-trick, as St. Petersburg romped to a 7-1 victory over Salavat Yulaev Ufa.
The former Detroit Red Wings star signed a two-year deal with the club in early July reportedly worth $7.8 million, bringing down the curtain on a stunning NHL career that saw Datsyuk winning two Stanley Cups and earning the status of the most respected hockey player in the world.
Datsyuk collected $15.5 million from his final three-year $22.5 million deal with the Red Wings, but confirmed in June that he wished to return home to be closer to his family.
The 38-year-old played in 953 NHL games, scoring 314 goals with 604 assists.
He won a World Championship gold medal with Russia in 2012 and was named captain of the national team for the 2014 Winter Olympics in Sochi.
Datsyuk will be back on the international stage in September as part of the Team Russia squad at the 2016 World Cup of Hockey in Canada.