IOC executive arrested in the midst of Rio Olympics ticket scandal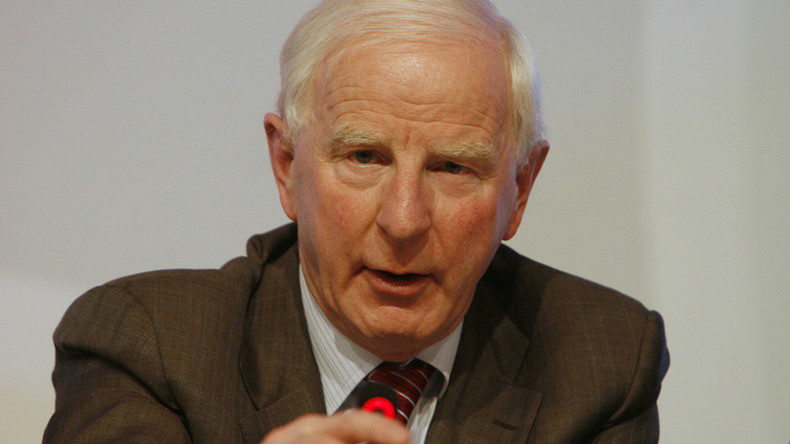 International Olympic Committee (IOC) executive and President of the Olympic Council of Ireland (OCI) Pat Hickey reportedly has been arrested in Rio de Janeiro, Brazil.
Following the arrest the OCI said Hickey would be stepping aside as president.
Hickey has been at the center of a controversy surrounding illegal ticket sales at this year's games, although it is not clear why he has been detained.
ATENÇÃO: acaba de ser preso o membro do Comitê Executivo do COI, Patrick Hickey, que tb é presidente do Comitê Irlandês.

— Gabriela Moreira (@gabi_moreira) August 17, 2016
The former Judoka was reportedly picked up in his Windsor Marapendi hotel room on Rio's west side and asked for medical help as he was detained. One tweet claims he was taken away in an ambulance.
Dirigente do COI, Patrick Hickey pediu ajuda médica e será conduzido numa ambulância. Há seis meses ele sofreu um infarto#VEJARio2016

— Leslie Leitão (@leitaoleslie) August 17, 2016
The high-ranking Olympic official is the second Irishman to be arrested in connection with illegal ticket sales at this year's games.
Kevin Mallon, director of British sports hospitality company THG, has been in custody since being arrested on August 5 in possession of hundreds of tickets including some from the OCI's allocation.
Under Brazilian law, it is illegal to resell tickets for more than their face value. His lawyers have claimed that Mallon was holding the tickets as he acted as a collection point for their owners.
Irish Sports Minister Shane Ross traveled to Rio to discuss the issue with Hickey earlier this week.
In a meeting on Monday, Ross advised Hickey to allow independent members outside of the OCI partake in an investigation into the ticket scandal.
The advice was ignored with the OCI saying that it would not co-operate with an independent inquiry from the government.
"I'm absolutely stunned by the reaction. I can't believe that they will refuse an independent on their inquiry and I am looking very closely at what steps to take next. We're certainly looking at the prospect of a different inquiry. That has not been ruled out," Ross told reporters after the meeting.
Ross said that Hickey provided no additional information on the scandal other than what was already in the media.
Irish IOC member Pat Hickey arrested and room searched at IOC hotel. Reports he was then taken ill and is now at San Maritano hospital

— Paul Kelso (@pkelso) August 17, 2016
Before his arrest, Hickey claimed on RTÉ radio that Mallon is innocent of any wrongdoing, but would not give additional details as it "would be prejudicial to a fair trial".
On Tuesday Mallon was refused bail. He faces a potential two-year prison sentence if found guilty of facilitating illegal ticket sales.
IOC member Mohamad Hasan was expelled in 2002 after being convicted in Indonesia for embezzling millions in scams involving a state forest mapping project during the 90s.