WADA reports 98 positive drug tests since Olympic Village opening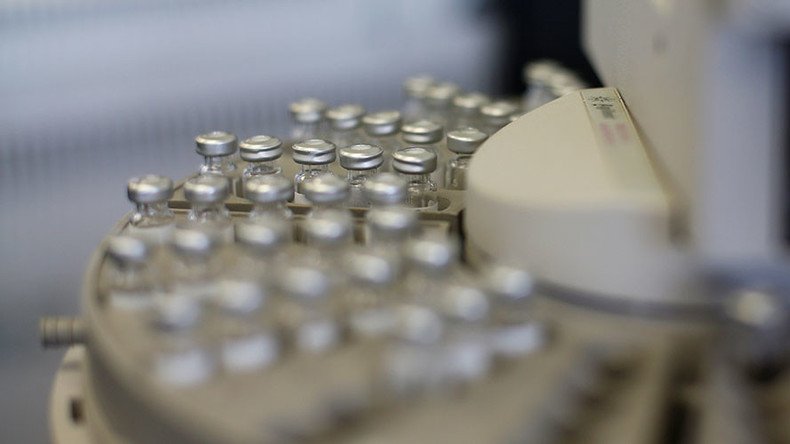 Since July 24, the date that the Olympic Village opened in Rio de Janeiro, the independent World Anti-Doping Agency (WADA) has conducted 2,701 probes, a total of 98 of which tested positive for anabolic steroids, according to IOC medical and scientific director, Dr. Richard Budgett.
"Since the Olympic village opened we have carried out 2,701 doping tests. We are interested in the quality of work, and not the quantity of probes taken. We are thankful to WADA, the various International Federations, and the Brazilian Olympic Committee for their cooperation. Four stages of rechecks of previous probes have been undertaken, which found 98 positive specimens. I cannot comment on the previous situation, but for anabolic steroids there are positive results." Budgett said, R-Sport reported.
On Monday, August 15 CAS upheld an appeal from Russian Darya Klishina contesting the decision of the International Association of Athletics Federations (IAAF) to prohibit her from competing at Rio.
According to Hajo Seppelt, a journalist from Germany's premier broadcaster ARD, there were scratch marks found on urine samples from Klishina and traces of DNA from two different people were also detected in her probe tests.
The IAAF decided on August 13 to exclude Klishina from Olympic competition, despite the long jumper having already arrived in Rio.
On July 18, WADA, under the direction of Richard McLaren presented a document about research findings of an alleged state-run doping scheme operating at the 2014 Sochi Winter Olympic Games.
After reviewing the document, WADA called for all Russian athletes to be banned from taking part in Olympic competition. Consequently, the IAAF decided to suspend all Russian track and field athletes from competing; the only exception was made for Klishina.
The Olympic village opened on July 24. The Rio 2016 Olympic Games takes place from August 5-21.
You can share this story on social media: