Russian fencer Velikaya becomes Olympic champion and army captain in same week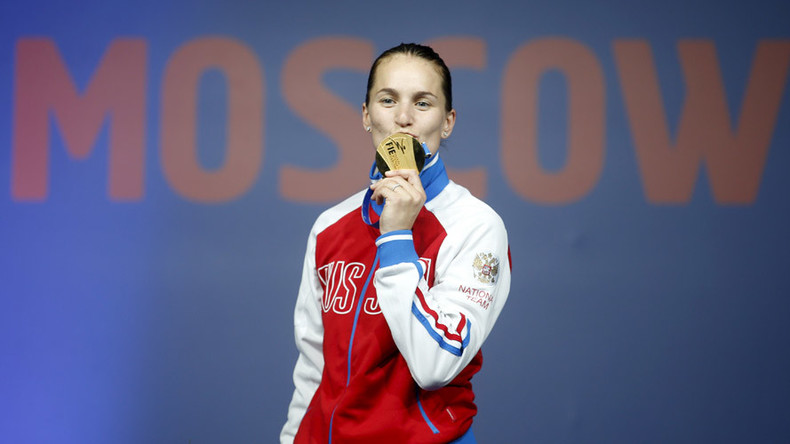 Russian Olympic women's team saber champion Sofya Velikaya has earned the rank of captain in the Russian Army just days after becoming Olympic champion with Team Russia.
According to Mikhail Baryshev, head of CSKA Moscow Army Club, whom Velikaya represents, the 31-year-old fencer will now become a captain in the Russian Army.
As Baryshev's spokesman reported to RIA Novosti, Russian Defense Minister Sergey Shoigu will meet with members of the CSKA sport club and Rio 2016 Olympic Games competitors on August 25.
Velikaya herself announced that she would be happy to receive the title.
"For me, it is very important to have a lifetime pension and the title of captain of the Russian Army. I hope to become a major," she said.
The Central Army Sports Club Moscow (CSKA) was founded in 1911 and comprises more than 40 sports teams in different disciplines, including football, ice hockey and basketball teams CSKA Moscow, and has produced over 400 Olympic champions.
It is referred to in the West as "The Red Army team" due to the fact that during Soviet times it was part of the Armed Sports society and therefore associated with the Soviet Army.Today it still exists as a department of the Russian Defense Ministry.
Russia's fencing team of Sofya Velikaya, Yana Egorian, Ekaterina Dyachenko and Yulia Gavrilova beat their Ukrainian counterparts by a score of 45:30.
READ MORE: Russian women's fencing team beats Ukraine to win gold in Rio saber final
Velikaya was beaten by her compatriot Egorian in the final of the women's individual saber.