Russian fencer takes gold in women's individual foil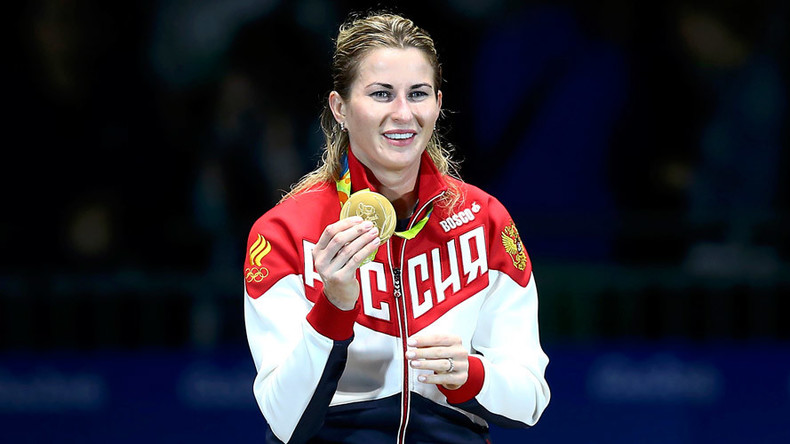 Russian fencer Inna Deriglazova has won the women's individual foil competition at the Rio Olympics, beating Italy's Elisa Di Francisca in the final 12 points to 11. She brought Russia its 4th gold medal and the second one in fencing.
Another Russian foil fencer, Aida Shanayeva, fell one step short of the bronze medal, losing to Ines Boubakri from Tunisia.
On her way to the triumph, Deriglazova defeated her teammate in the semi-final, claiming victory with a comfortable margin of 12 points (15:3).
The 26-year-old Deriglazova is a three-time world champion and a silver medalist at the London Olympics. Shanayeva won gold at a team competition at 2008 Beijing Olympics.
"I was fencing with an Olympic champion, who is a very strong and experienced athlete," Deriglazova said, commenting on her victory over the 33-year-old Die Francicsca, who won the individual gold medal at the 2012 London Olympics.
"I supposed that the fight would be very tough, I tried to put up a good fight against the Italian. Even trailing 0:3, I continued to believe in myself, and, eventually, I made it," she added.
Russia now has 14 medals overall, including 4 gold, 7 silver and 3 bronze.