Thug punches Belgium's 'Bear from Brecht' judo medalist in face on Copacabana, steals phone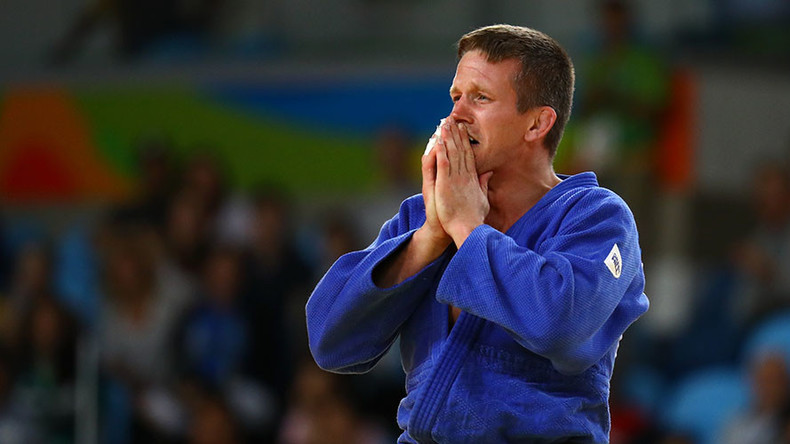 After grabbling on the judo mat to earn an Olympic bronze medal, Belgium's Dirk van Tichelt headed down to Copacabana Beach to celebrate. However, that was not the end of the drama for the judoka, who was then assaulted by a thief.
Van Tichelt managed to take the bronze in the 73-kg category on Monday – the first time the 32 year old had ever medaled at the Olympics, after coming close in Beijing and London. To celebrate, he went to Rio's iconic beach with his sparring partner, Matthias Casse. Things did not go according to plan, however.
Van Tichelt had his phone stolen and was punched in the eye by his attacker in the ensuing fracas, but, thankfully, the robber did not manage make off with his bronze medal.
The Belgian was taken to hospital as a precaution, but was released without needing to be treated. Rio's authorities say they are aware of the incident.
Known as the "Bear from Brecht," a small town near Antwerp, the 32-year-old proudly showed off his bronze medal – with a black eye to boot.