Judo brings Russia 3rd gold at Rio Olympics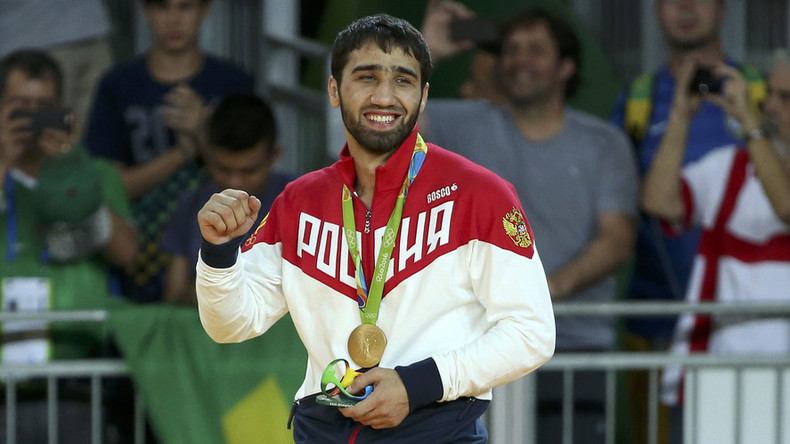 Russian judoka Khasan Khalmurzaev has won gold in the men's 81kg category at the Rio Olympics, beating Travis Stevens of the US in the final.
The Russian martial artist won with an uchi-mata, which he performed three minutes into the deciding match.
The bronze in the event went to Takanori Nagase of Japan and Sergiu Toma of the UAE.
It's Russia's third gold medal in Rio, and the country's second victory in the judo competition at the current competition in Brazil.
Russian judoka Beslan Mudranov triumphed in the men's 60kg on the first day of competition in Brazil.
Khalmurzaev won his final two matches by ippon, the equivalent of boxing's knockout, first over Sergiu Toma of the United Arab Emirates, then over Stevens.
The final score of the gold-medal round was 100-0.
Khalmurzaev is ranked number 1 in the world.