Preseason madness: KHL enforcer Ryspayev takes on whole team - on ice and bench (VIDEO)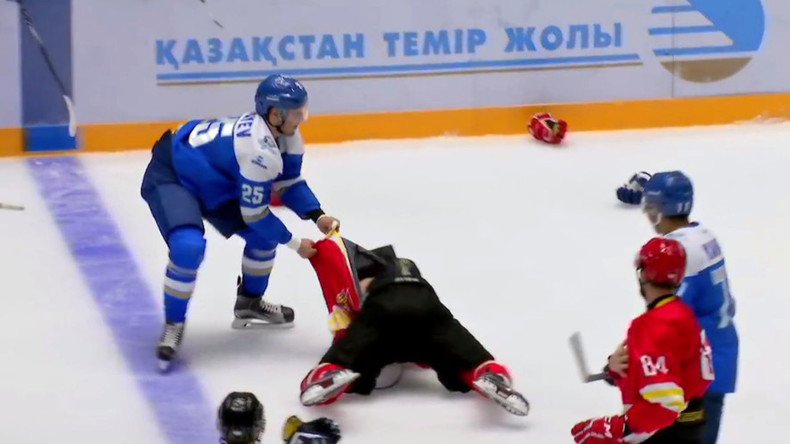 A mass fight erupted in a preseason game of KHL's Barys Astana and the league's newest Chinese extension Red Star Kunlun when – in just the third minute of the game – Astana's enforcer Damir Ryspayev decided to fight everyone from the opposing team on the ice and on the bench.
Barys Astana's previous encounter with Red Star Kunlun on Friday resulted with an injury of one of Barys' main players Dustin Boyd, who will now need two to four months for rehabilitation.
The team's head coach, Andrey Nazarov, who used to be an enforcer in NHL and KHL himself, promised "a warm welcome" for the Red Star in the next game.
Clearly, Ryspayev didn't hesitate to welcome Red Star's players with a number of punches, going from one player to another.
Knocking them out one by one.
One by one.
After there was no one left to fight on the ice, Ryspayev went straight to Red Star's bench to pick a fight with the rest of the team.
But the young tough guy was finally settled down by referees.
And here is the full video of this preseason madness.
Kazakhstan native Ryspayev, who is only 21, has built himself a strong reputation in the KHL over the last few seasons, apparently calling all the league's big guys for a fight.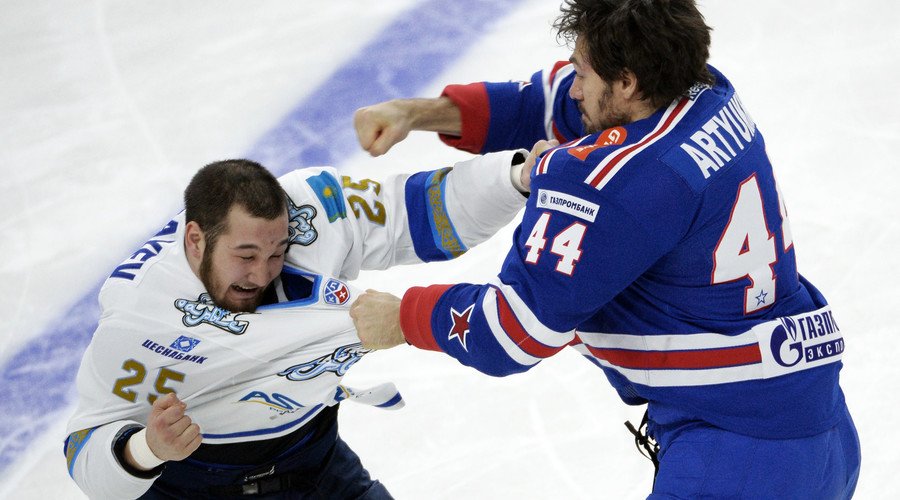 Although, with slightly mixed results – including bouts with ex-NHLers Evgeny Artyukhin and Alexander Svitov, which clearly were not in the favor of Ryspayev.
This fight follows two other viral videos from KHL preseason.
Ak Bars Kazan forward Vladimir Tkachev crazy shootout move shown off at the team's fan day, when he picked the puck from the ice on the stick's blade and chucked it into the net, leaving the goalie shocked.
The second video came just two days ago, after the game between Neftekhimik and Torpedo, the head coaches Peteris Skudra and Evgeny Popikhin took their argument to the next level, and started to exchange punches.
You can share this story on social media: