Spanish swimmer gets 2nd chance after false start disqualification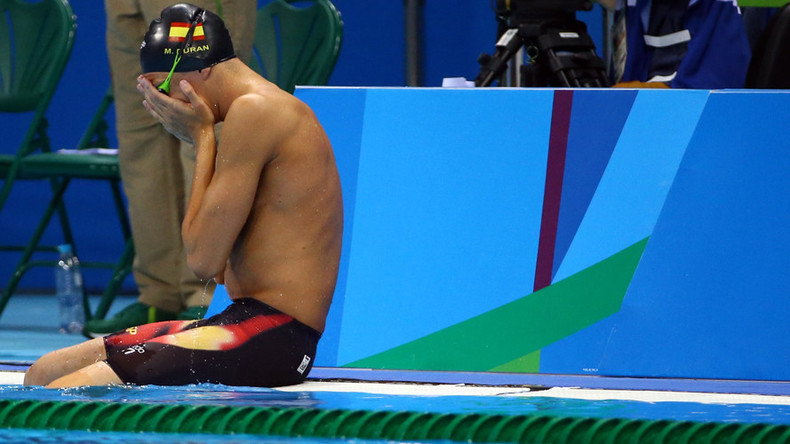 Spanish swimmer Miguel Duran Navia was given a second chance in the men's 400m freestyle after a false start that almost cost him his Olympic dream.
It looked as though Duran Navia's Olympic journey was over before it even began on Saturday, when the swimmer lost his balance and fell into the pool before the race had started – leading to an automatic disqualification.
Duran Navia was visibly gutted by his mistake, slapping the water's surface as he realized his mistake. The crowd cheered as he pulled himself out of the pool and collected his clothes. He made his way to the bleachers with his head hung.
Moments later, the Spanish swimmer re-appeared, much to the crowd's delight.
FINA referees ruled the false start was not his fault, as he mistook a sound from the stands as the starting signal.
Imagine preparing for 4 yrs & then when you're on the blocks, fall in & disqualified

Miguel Duran Navia #ESP just discovered that feeling

— Shane McInnes (@shanemcinnes) August 6, 2016
"I heard something from the stand and so I did what I did. It was a false start. I thought I was disqualified but I was told that everything was fine to swim," he explained later.
Despite the close call, Duran Navia finished last and didn't make it to the final.