US athletes using brain stimulation to improve Olympic performance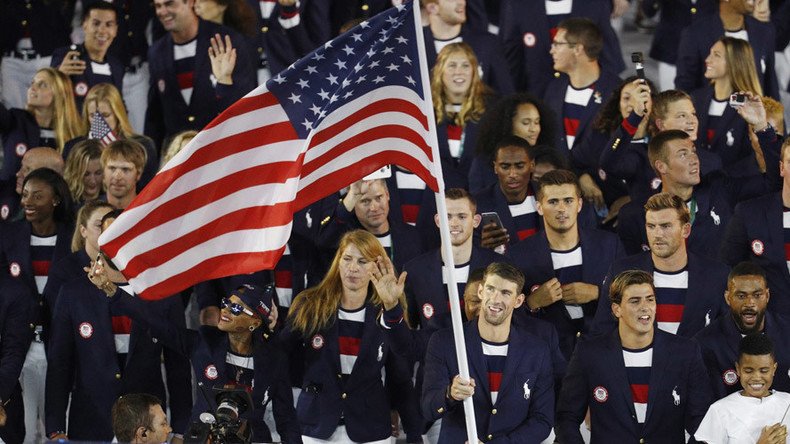 A number of athletes competing at the Rio 2016 Olympic Games have used an unconventional (and still legal) technology, which involves stimulating the brain, to help improve performance in competition.
A San Francisco-based company called Halo Neuroscience is behind the trend, with three American athletes among the first to try the technique, as reported by spectrum.ieee.org.
Transcranial direct current stimulation (tDCS) is a process that involves athletes wearing a device called a 'Halo Sport' on their heads, which channels a small current into the brain.
The Halo Sport has electrodes placed within the headset that deliver a small current into the brain's motor cortex.
The purpose is to potentially make neurons in the brain receptive and more likely to respond.
Halo chief executive officer Daniel Chao calls the process "neuropriming", which means the brain's neurons become more accurate at communicating with muscles and improve physical performance as a result.
The Halo Sport has been designed as a training device, which in turn will help athletes improve performance without the headset's assistance while competing.
Three US athletes have used tDCS in their training – 400m hurdler Michael Tinsley, sprinter Mike Rodgers and modern pentathlete Samantha Achterberg.
Others to have tried brain stimulation include Hafsatu Kamara, a 100m sprinter from Sierra Leone and Mikel Thomas, a 110m hurdler from Trinidad & Tobago.
Halo's new technology has also been picked up by US Defense, who are exploring whether brain stimulation could have benefits outside of sport.
Halo Neuroscience have also had involvement with other sports, with the hugely successful NBA basketball team the Golden State Warriors using the company's technology.
TDCS is the latest in an endless cycle of methods being used by athletes in an effort to improve sporting performance.
The emergence of sports science in the modern era has revolutionized almost every discipline, while performance-enhancing drugs and doping have become prominent in elite sport.
There are currently no rules from the authorities over the use of tDCS and brain stimulation is legal, but it will be interesting to gauge the potential benefits of the technique as it is explored further.
You can share this story on social media: