WADA cancels press conference in response to IOC ruling on Russia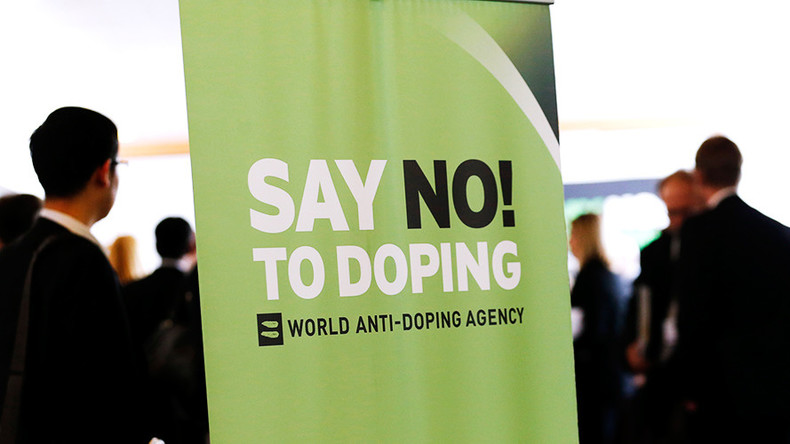 The World Anti-Doping Agency (WADA) has canceled a press conference that was scheduled for August 4, just a day before the opening ceremony of the Olympic Games at the Olympic Park in Rio.
"Given current events, we believed that our press conference – which was to focus on WADA's Independent Observer and Athlete Outreach programs – would be overshadowed by other matters," said the WADA spokesman Ben Nichols, reported the Guardian.
Following Canadian law professor Richard McLaren's report which supported allegations of a state backed doping program in Russia, made by Grigory Rodchenkov, on July 18, WADA urged the International Olympic Committee (IOC) to ban Russian athletes from participating in all international competitions, including the Olympics and Paralympics in Brazil.
The IOC rejected the call, ruling that individual sports federations should decide whether Russian athletes are eligible to compete. The committee also stated that Russian athletes with any doping history would not be allowed to compete in Rio, even if they had served a penalty.
READ MORE: IOC rules Russia will not be banned from Rio 2016 Olympics
WADA President Sir Craig Reedie said that "WADA is disappointed that the IOC did not heed WADA's Executive Committee recommendations that were based on the outcomes of the McLaren Investigation and would have ensured a straightforward, strong and harmonized approach."
On Sunday the IOC president, Thomas Bach, stated that "the IOC can't be responsible for the timing and reason [of the McLaren report]. Because we're facing this with just a few days before the Olympic games."
"The IOC report isn't responsible for the fact that the information, which was presented to WADA several years ago, did not lead to any action."
READ MORE: IOC not to blame for WADA's lack of action, ignorance of previous doping reports – Olympic president