'He's an animal': McGregor faces Ronaldo in UFC Octagon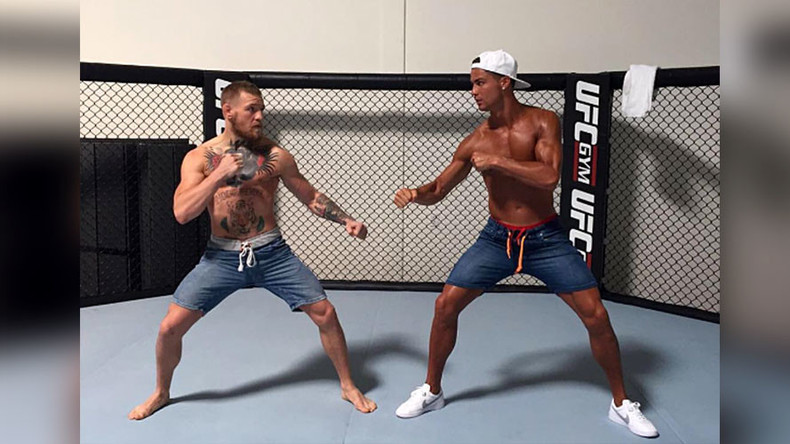 Cristiano Ronaldo went toe-to-toe with Conor McGregor on Sunday evening as the Real Madrid soccer star dropped into the Irishman's training camp for his upcoming fight against Nate Diaz at UFC 202.
Ronaldo, who is currently on holiday in the US, entered the Octagon with McGregor in a training session at the Irish welterweight's Las Vegas training hideaway.
The duo squared up to exchange blows for an iconic photo.
McGregor posted his own picture on Instagram, calling the Real Madrid forward "an animal" and saying he will be challenging for his title as the highest earning sports star next year.
McGregor is training for his rematch against Nate Diaz at UFC 202 next month, following his defeat at UFC 196.
The pair were due to meet at UFC 200, but McGregor was pulled from the event after a dispute over promotional duties.
Victory for McGregor at UFC 202 could see him close the gap on Ronaldo in the Forbes money rankings, although he still has some way to go to catch the Portuguese star.
Ronaldo topped the list with $88 million annual earnings, while McGregor became the first MMA fighter to be included on the list.
His $22 million income was enough to place him 85th, a cool $28 million behind the NBA's Kobe Bryant in 10th position.