Trisome Games: First-ever competition for Down's Syndrome athletes wraps up in Italy
Published time: 24 Jul, 2016 13:30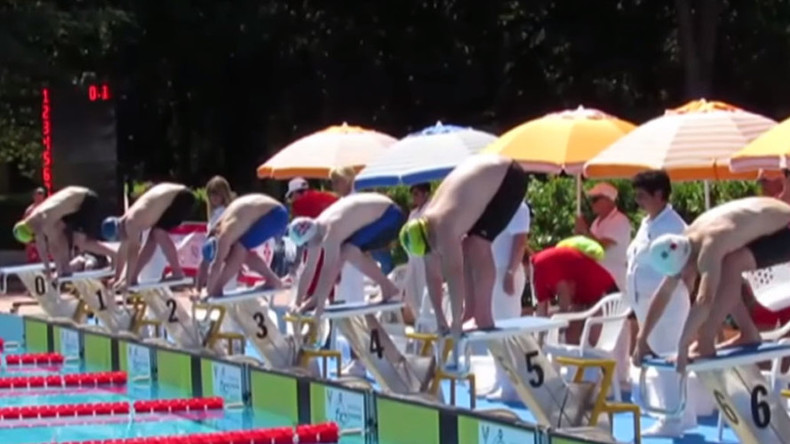 Down's Syndrome athletes from around the world have reason to smile after taking part in the first-ever competition for those living with the disability. The event saw 1,000 contenders from 36 nations competing in categories from judo to table tennis.
Held in the Tuscan city of Florence, the Trisome Games is a competition for athletes dubbed 'T21s.' That name stems from trisomy 21 - the most common form of Down's Syndrome, where sufferers have an extra copy of chromosome 21.
The creator of the Games, president of the Italian Federation of Sports for Intellectually and Relationally Disabled (FISDIR) Marco Borzacchini, says the competition is aimed at challenging stereotypes surrounding T21 athletes.
"The Games are the culmination of a long process which began more than 10 years ago to enable people with Down's Syndrome to experience sport as something other than mere entertainment," Borzacchini told AFP.
"It was generally thought they could only play around or enjoy themselves with sports, but actually they are capable of high quality sporting performances just like conventional athletes," he continued.
Some of the categories of the Games included fusbol, judo, rhythmic gymnastics, swimming, synchronized swimming, tennis, and table tennis.
Ahead of the Games, social media was filled with smiling photos of competitors before leaving their home countries for Florence, including Mexico's football team.
Canada's hockey team was also pictured online ahead of the much-anticipated Games.
Excitement could also be seen on the faces of Team Portugal.
Afterwards, some of the athletes could be seen smiling for a different reason, showcasing their well-earned medals.
Meanwhile, one Twitter user from South Africa expressed disappointment that although her country's athletes "did South Africa proud," it wasn't widely covered by the media.
Organizers of the Trisome Games hope the competition will be a stepping stone for those with developmental disabilities to participate in the Paralympics once again. Such athletes were banned from the 2004 Paralympics onwards, after members of several national championship teams taking part in the 2000 event were discovered not to have mental disabilities.
Marc Truffaut, head of the French Adaptive Sports Federation (FFSA), said the best hope of those with intellectual disabilities competing in the Paralympics lies with Paris, which submitted its bid to host the 2024 Games in February.
"The slogan of the Paris bid for the 2024 Games is 'Power of Dreams.' The dream would be that every athlete, regardless of their defining features, can participate in the games. Including the T21s," he said.
The Trisome Games took place in Florence from July 15-22.